Marathon County Public Library
learning • community • ideas • information
---
---
Adult Book ★★★★★ This novel follows Marie Mancini, the niece of a powerful cardinal in the court of French King Louis XIV. As Marie and Louis fall in love, she becomes the target of her uncle's wrath because her relationship with the king threatens to unravel his carefully laid political plans. Marie also has ... to contend with the king's mother and competition from her own sister who was once the king's mistress. Marie must find a way to bring down her uncle for her own safety and for her future with Louis. She combines her occult talents with those of her slave Morena and uses witchcraft, astrology, and more to bring down her rivals and secure her place as Queen of France. Based on real people and real events, this novel is also interspersed with historical commentary about Marie Mancini and her relationship with Louis XIV. I loved the combination of history, romance, intrigue, and high politics in this book. It is also a must-read for lovers of French history.
Reviewed by Anna C.
Read more reviews at Goodreads.com.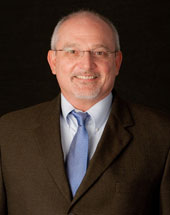 A letter to our friends and neighbors about our Planning and Visioning from the Library Director Over the coming weeks we will be hosting listening sessions at the main library in downtown Wausau. These sessions will be conducted by Engberg Anderson, an architectural firm based out of ...
---
Featured Online Resource
Provides regularly-updated investment research on stocks, mutual funds, options and convertibles. Rates most stocks and funds according to a proprietary formula and assigns a "Value Line" score.
Please note: Use of this resource is limited to patrons of MCPL. It is not available to patrons of other V-Cat libraries.
Finance & Investing
Login Required
»
---