Marathon County Public Library
learning • community • ideas • information
---
---
Tax Forms

A selection of federal and state tax forms is available January-April at all MCPL locations, but please contact your local MCPL to verify the availability of specific forms. Alternatively, most forms, schedules and publications are available online at the following links:
If we don't have a particular tax form or publication, we may be able to print copies for you at 10¢ per page.
To request tax forms and publications by mail, call 1-800-829-3676 for federal and 608-266-1961 for state.
For local tax preparation assistance information, visit www.unitedwaymc.org/PDFs/211/TAXINFO.pdf.
Event of the moment:
Mon., 1/18/16 – Fri., 2/19/16 @ All MCPL Locations
The Milwaukee Bucks is challenging Wisconsin students in first through eighth grade to read during the winter months! With each page read, students score points. When a predetermined number of ...
(read more)
Book Club Sports All Locations Children Teens Tweens | Add to your calendar

.
Featured Online Resource
The world's most comprehensive full text history reference database suitable for high school and college-level research. Features over 1,990 reference books, encyclopedias and non-fiction books from leading history publishers, plus articles from more than 150 leading history periodicals.
Badgerlink
History
Teen
Login Required
Research Tools
»
Teen Book ★★★★★ When the reader first meets Minnow Bly, she is being arrested for beating a homeless man. From that moment on, we are swept into the world of Minnow Bly. When Minnow was young, her family joined a the Cult of Kevin. Being a Kevinian meant believing the stories that the Prophet told about God ... and the outside world, including the fact that the those on the outside are waiting to kill any member of the cult. Minnow, who prowls the woods, happens upon Jude and his family, also living off the grid for their own reasons. Jude and Minnow enjoy their secret time with each other, learning to be friends. At the same time, we see Minnow's trial and imprisonment for the beating. She bonds with her cellmate, Angel, and learns how the detention facility works. In addition, she is visited by Dr. Wilson, a forensic psychiatrist, who is trying to understand exactly what happened the night Minnow left the Community. Was Minnow responsible for starting the fire that destroyed the Community? Did she kill the Prophet? Who really is to blame? In the end, Minnow is finally able to tell her story of fear and learns to tell reality from the lies that that had surrounded her inside the cult. In doing so, she understands that sometimes what we call justice is not just and that the innocent who try to protect themselves are often the ones who end up imprisoned. Stephanie Oakes has created a deeply wounded character in the person of Minnow Bly and in the process shows us that the line between reality and imagination, between lies and the truth sometimes only depends on who you believe. Oakes's cast of supporting characters are equally well developed and believable, especially Angel, Minnow's cell mate who is serving time for killing her uncle. "The Sacred Lies of Minnow Bly" has been nominated for a Morris Award, honoring a book by a first time author. I encourage you to give Minnow Bly a chance to tell her story. You won't regret it.
Reviewed by Julie K.
Read more reviews at Goodreads.com.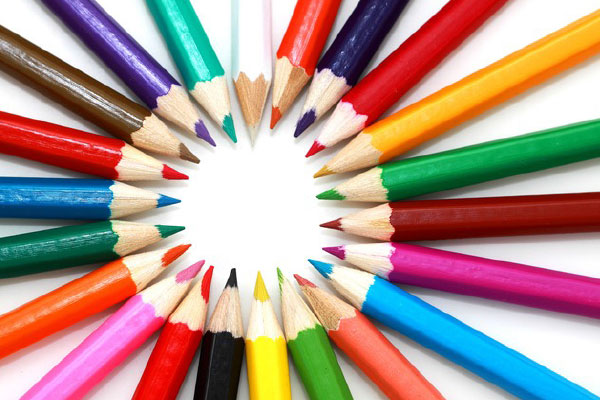 Each month, library staff make efforts to provide hands-on craft activities for children at all nine MCPL locations. But in 2016, we're planning to give adults more opportunities to get creative as well! In Wausau, this includes our monthly "Knit Night" and "Inside the ...
---
---