Marathon County Public Library
learning • community • ideas • information
---
---
Tax Forms

A selection of federal and state tax forms is available January-April at all MCPL locations, but please contact your local MCPL to verify the availability of specific forms. Alternatively, most forms, schedules and publications are available online at the following links:
If we don't have a particular tax form or publication, we may be able to print copies for you at 10¢ per page.
To request tax forms and publications by mail, call 1-800-829-3676 for federal and 608-266-1961 for state.
For local tax preparation assistance information, visit www.unitedwaymc.org/PDFs/211/TAXINFO.pdf.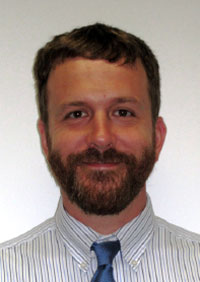 Meet Chad Dally, Library Specialist, event coordinator and adult event planner at MCPL Wausau! Q: What is the best part of your job? A: The variety of information sought by our patrons and connecting them with that info, and the freedom to try a wide range of adult programs. Q: What is your ...
---
Featured Online Resource
Book reviews written by the staff of the Marathon County Public Library, featuring reviews of fiction and nonfiction for adults, children and teens! These book reviews also are published at Goodreads.com; follow us for the latest updates.
Reading Advice
»
Adult Book ★★★★ Nan Lewis, still devastated by her young daughter's death by a drunk driver, just found out she's not getting tenure at the college where she teaches creative writing. On the way home, emotional from the day's revelations, she hits a deer that she's unable to find after she strikes it. The ne ... xt day the police are knocking on her door because a student was discovered dead in the snow from a hit and run. Nan's life is soon turned upside down in this absorbing and atmospheric read by one of my favorite authors.
Reviewed by Sarah M.
Read more reviews at Goodreads.com.
---