learning • community • ideas • information
---
Event of the moment:
Sat., 5/10/14, 10:30am – 12:00pm @ MCPL Wausau
Award-winning children's author and illustrator
David LaRochelle
will read from several of his books and discuss his book creation process. Afterward, kids can create their own "Wanted" poster for a mean vegetable of their choice. Supplies will be provided.
... (read more
)
Crafts Story Time Author Visit Childrens Book Week Wausau Children | Add to your calendar

.
Adult Book ★★★★★ Michael Barry's enchanting LITERARY LEGENDS OF THE BRITISH ISLES provides capsule histories of the life and times of 50 of England's greatest writers and poets. Barry provides two-four page write-ups on such luminaries as Shakespeare, Kipling, Chaucer, Swift, Burns, Keats, Dickens, Shaw, Chri ... stie, Wordsworth, Wilde, Browning, Orwell, Tolkien and the Bronte sisters. Along with essential biographical information, he discusses each author's literary output, giving the background of their works, critical and popular reception, etc. He even details the burial site of each writer. Barry's informative text is complimented by over 150 vintage and contemporary photographs, illustrations and artworks. Barry's book is a treat for lovers of English literature.
Reviewed by Mike O. Read more book reviews at Goodreads.com.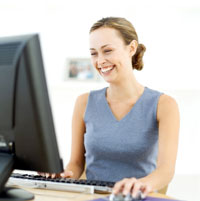 Although 2014 is well underway, we'd like to not only take a brief look back at 2013, but also put the past in the context of our future here at the Marathon County Public Library (MCPL). We're happy to say that more than 3,000 new people became registered patrons of our libraries in ...
---