Marathon County Public Library
learning • community • ideas • information
---
---
Featured Online Resource
Sign up to receive excerpts of popular books via email! Simply select your favorite genre, and you'll get a the first few chapters of a book every week. (You won't get the whole book, but just enough to determine whether you would like to borrow the full version from the library.)
Reading Advice
»
Adult Book ★★★★★ The most recent book in the Maeve Kerrigan detective series finds Maeve tracking a serial killer hunting young women throughout London. He leaves no clues behind, but the facts of the case have an eerie similarity to an incident her partner DCI Derwent was involved in during his teens. Maeve ... can't believe Derwent would be involved, but the more she begins to learn about his past, she starts to question everything. I highly recommend this book series to any mystery lovers!
Reviewed by Laura W.
Read more reviews at Goodreads.com.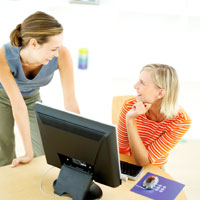 As summer winds down and your thoughts turn to more studious matters (whether you're going back to school or starting a new project), don't forget the library offers these useful resources! Online databases Your library card gives you online access to product reviews and ...
---
---