Marathon County Public Library
learning • community • ideas • information
---
---
Tax Forms

A selection of federal and state tax forms is available January-April at all MCPL locations, but please contact your local MCPL to verify the availability of specific forms. Alternatively, most forms, schedules and publications are available online at the following links:
If we don't have a particular tax form or publication, we may be able to print copies for you at 10¢ per page.
To request tax forms and publications by mail, call 1-800-829-3676 for federal and 608-266-1961 for state.
For local tax preparation assistance information, visit www.unitedwaymc.org/PDFs/211/TAXINFO.pdf.
Adult Book ★★★★ Meet Maggie Brennan, a pet bereavement therapist. She picked up her life and moved to San Francisco with her dog, Toby, to start her own practice. Just a few weeks after moving we find that Toby has died and it has been close to a month since she has left the confines of her yard. Through a r ... eferral for a patient, Anya Ravenhurst, she finally leaves the house but with the help of her best friend's dog, Giselle. Throughout the story we learn that Maggie is grieving the loss of Toby but finds that Anya and Giselle are helping her more than she knows. This is a very heart-warming book about friendship, loss, and love. Even though the title and cover picture are deceiving, this is a book for all readers not just the dog lovers out there.
Reviewed by Heather B.
Read more reviews at Goodreads.com.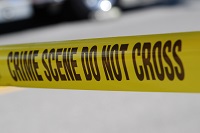 If you follow current events, you've undoubtedly heard about Netflix's "Making a Murderer" docu-series, or have seen the show yourself. Released in December, the series has since transcended beyond the attention of Netflix subscribers and into the national spotlight, finding ...
---
Featured Online Resource
Engaging and developmentally-appropriate activities for young learners, including an interactive atlas, learning games, audio and video, and vocabulary builders. Teaches geography, time, shapes, numbers, and relevant vocabulary, all in a fun and safe online environment.
Badgerlink
Children
Login Required
»
---