Marathon County Public Library
learning • community • ideas • information
---
---
Tax Forms

A selection of federal and state tax forms is available January-April at all MCPL locations, but please contact your local MCPL to verify the availability of specific forms. Alternatively, most forms, schedules and publications are available online at the following links:
If we don't have a particular tax form or publication, we may be able to print copies for you at 10¢ per page.
To request tax forms and publications by mail, call 1-800-829-3676 for federal and 608-266-1961 for state.
For local tax preparation assistance information, visit www.unitedwaymc.org/PDFs/211/TAXINFO.pdf.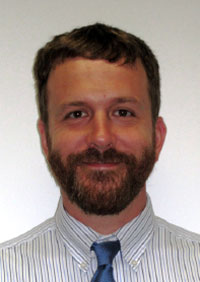 Meet Chad Dally, Library Specialist, event coordinator and adult event planner at MCPL Wausau! Q: What is the best part of your job? A: The variety of information sought by our patrons and connecting them with that info, and the freedom to try a wide range of adult programs. Q: What is your ...
---
Featured Online Resource
Provides braille and recorded books and playback equipment for Wisconsin residents who for any physical reason cannot read normal print. Part of the Talking Book Program of the Library of Congress. For access to these materials locally, please call 715-261-7200.
Audiobooks
Visually Impaired
»
Teen Book ★★★★★ I'm always curious about the past and how important it is recognize the impact the past has on the present. This book, "Forgotten Bones: Uncovering a Slave Cemetery" really piqued my curiosity. I enjoy reading about how these relics from the past are discovered and analyzed. In this case, the ... cemetery is located near Albany, NY, and discovered during an excavation to lay sewer pipes. The land belonged at one time to a wealthy farmer who owned slaves. The archaeologists were able to discover two rows of carefully buried bodies. After examination, the researchers were able to identify DNA, perform examination of the skeletons for information about health and diet and ultimately create busts showing how some of these people could have looked. Reading about the processes for removing the delicate bones of the babies and children interred here, the way the researchers pieced together DNA that delineated the heritage of these slaves as well as how and why certain examinations are preformed make up the bulk of this short book. While the excavation is the main thrust of the book, there are many illustrations that help place this cemetery within the larger culture of northern slaves and their owners. In addition, there are several explanations of life as a northern slave. The author finishes her examination by comparing this find with two other cemeteries for slaves that are found in the North. This book is an excellent look at the archaeology and preservation of the history of the United States. This book was an eye-opening look into the life of northern slaves and how their lives differed from those in the South. Highly recommended.
Reviewed by Julie K.
Read more reviews at Goodreads.com.
---