Marathon County Public Library
learning • community • ideas • information
---
---
Tax Forms

A selection of federal and state tax forms is available January-April at all MCPL locations, but please contact your local MCPL to verify the availability of specific forms. Alternatively, most forms, schedules and publications are available online at the following links:
If we don't have a particular tax form or publication, we may be able to print copies for you at 10¢ per page.
To request tax forms and publications by mail, call 1-800-829-3676 for federal and 608-266-1961 for state.
For local tax preparation assistance information, visit www.unitedwaymc.org/PDFs/211/TAXINFO.pdf.
Children's Book ★★★★★ Since her mother died, her grief-stricken father has been sending thirteen-year-old Mascha to her grandparent's house for the summer in Clinton, a small town where nothing exciting ever happens. She wanders around town with her earbuds in, lonely and bored, until she meets Julia and Max who ... are the only kids who seem to want to talk to her. As she gets to know them she notices bruises and injuries that concern her, and then she accidently sees their father physically abusing Max. Mascha is determined to find a way to protect them since none of the adults in her life seem to want to admit that Max and Julia are being abused. This is an important, powerful, well-written novel for tweens, with a brave, enterprising young heroine, about the very serious, and often hidden, subject of child abuse.
Reviewed by Sharyn H.
Read more reviews at Goodreads.com.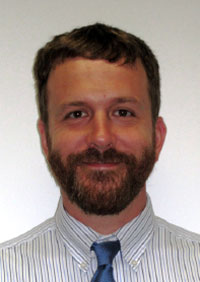 Meet Chad Dally, Library Specialist, event coordinator and adult event planner at MCPL Wausau! Q: What is the best part of your job? A: The variety of information sought by our patrons and connecting them with that info, and the freedom to try a wide range of adult programs. Q: What is your ...
---
Featured Online Resource
Meticulously detailed, color-keyed street maps created for all sizes of cities and villages, Sanborn Maps helped insurance agents in the late 19th and early 20th centuries determine the degree of fire hazard associated with a particular property. Most maps date between 1883 and 1930.
Local History
»
---