Marathon County Public Library
learning • community • ideas • information
---
Holiday hours: All MCPL locations will be closed by 5pm on Wed., 11/25, and closed all day Thu., 11/26.
---
Event of the moment:
Mon., 12/7/15, 6:00pm – 8:00pm @ MCPL Wausau
The
Wisconsin Institute for Public Policy and Service
(WIPPS) is hosting a series of community forums aimed at gathering public input on several important topics. Thoughts and comments generated during these forums will be shared with federal officials and policymakers through a nationwide effort by the
Kettering Foundation
. Seating is limited to 18 participants for each forum. To register, call Connie Nikolai at 715-261-6368 or email connie.nikolai@uwc.edu. ...
(read more)
Community Money Management Social Issues Wausau Adults | Add to your calendar

.
Featured Online Resource
Sign up to receive excerpts of popular books via email! Simply select your favorite genre, and you'll get a the first few chapters of a book every week. (You won't get the whole book, but just enough to determine whether you would like to borrow the full version from the library.)
Reading Advice
»
Adult Book ★★★★ Washington Post columnist and twenty-something Alexandra Petri has never been afraid to embrace the awkward and to march to beat of her own eccentric drummer. This humorous memoir is composed of essays on a number of experiences that explore varying types and degrees of awkwardness. Experienc ... es include participation in an international pun championship, attending a speed dating session at a Star Wars convention, and answering the final Jeopardy! round with the question, "Who is that dude?" This entertaining, funny, and insightful book will appeal to anyone who has ever felt like they didn't quite fit in, and may remind readers that they are stronger for their awkward life experiences.
Reviewed by Rachel H.
Read more reviews at Goodreads.com.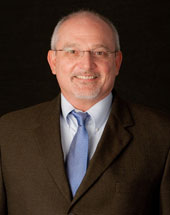 A letter to our friends and neighbors about our Planning and Visioning from the Library Director Over the coming weeks we will be hosting listening sessions at the main library in downtown Wausau. These sessions will be conducted by Engberg Anderson, an architectural firm based out of ...
---
---