Marathon County Public Library
learning • community • ideas • information
---
Weather Alert: Wind Chill Advisory issued February 12 at 3:11AM CST until February 13 at 9:00AM CST by NWS
---
Tax Forms

A selection of federal and state tax forms is available January-April at all MCPL locations, but please contact your local MCPL to verify the availability of specific forms. Alternatively, most forms, schedules and publications are available online at the following links:
If we don't have a particular tax form or publication, we may be able to print copies for you at 10¢ per page.
To request tax forms and publications by mail, call 1-800-829-3676 for federal and 608-266-1961 for state.
For local tax preparation assistance information, visit www.unitedwaymc.org/PDFs/211/TAXINFO.pdf.
Event of the moment:
Mon., 1/18/16 – Fri., 2/19/16 @ All MCPL Locations
The Milwaukee Bucks is challenging Wisconsin students in first through eighth grade to read during the winter months! With each page read, students score points. When a predetermined number of ...
(read more)
Book Club Sports All Locations Children Teens Tweens | Add to your calendar

.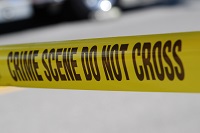 If you follow current events, you've undoubtedly heard about Netflix's "Making a Murderer" docu-series, or have seen the show yourself. Released in December, the series has since transcended beyond the attention of Netflix subscribers and into the national spotlight, finding ...
---
Featured Online Resource
An online archive of the rich local history of the towns, villages, and cities in Marathon County, including centennial histories written by local residents, with many illustrations documenting family life and economic development in central Wisconsin.
Local History
Marathon County
»
Adult Book ★★★★ John Hughes is the creative force behind numerous memorable films throughout the 1980s and early '90s, including "The Breakfast Club", "Ferris Bueller's Day Off", "Home Alone", "Sixteen Candles," and "Pretty in Pink". In this book, author Honeycutt gives readers a behind-the-scenes look at ea ... ch of the films Hughes wrote (and sometimes directed), and explores Hughes' relationships with stars like Molly Ringwald and John Candy, whom he cast in many of his films. The author also writes about how Hughes' Midwestern upbringing shaped his screenwriting, such as how a family vacation in Hughes' youth became the inspiration for the "National Lampoon's Vacation" franchise starring Chevy Chase. Perhaps most revealing is when Honeycutt expounds on Hughes' temperament and his aversion to being fully immersed in the entertainment world, which led to him going from being one of the most sought-after screenwriters in Hollywood to a quasi-recluse living in the Chicago suburbs until his death in 2009. Though the book can sometimes get bogged down by Honeycutt's own opinions, it's a must-read for film buffs and for anyone who grew up watching Hughes' movies, which arguably defined a generation.
Reviewed by Dan R.
Read more reviews at Goodreads.com.
---