Marathon County Public Library
learning • community • ideas • information
---
---
Tax Forms

A selection of federal and state tax forms is available January-April at all MCPL locations, but please contact your local MCPL to verify the availability of specific forms. Alternatively, most forms, schedules and publications are available online at the following links:
If we don't have a particular tax form or publication, we may be able to print copies for you at 10¢ per page.
To request tax forms and publications by mail, call 1-800-829-3676 for federal and 608-266-1961 for state.
For local tax preparation assistance information, visit www.unitedwaymc.org/PDFs/211/TAXINFO.pdf.
Adult Book ★★★ If you're looking for a cookbook with fantastic illustrations of make-ahead recipes, look no further! This is a great resource for anyone who, like me, cooks large portions of meals in batches and needs freezer friendly recipes. This cookbook also contains helpful 'base recipes', such as grou ... nd beef or shredded pork recipes that you can freeze and use as needed. Luckily, there was a vegetarian grain, bean, and lentil base that I'll personally be utilizing soon too! While this cookbook isn't meant for vegans or vegetarians because it leans very heavily on meat as an ingredient in almost all of the recipes, if your diet has no restrictions and you are a meat-eater, this cookbook is full of make-ahead recipes for you!
Reviewed by Sarah M.
Read more reviews at Goodreads.com.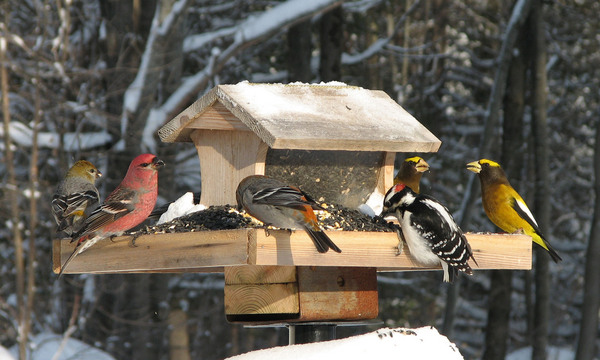 This year is the National Audubon Society's 116th annual Christmas Bird Count, one of the largest (if not the largest) citizen science initiatives in the nation. Volunteers from across the country will count and identify the birds that visit their home feeders sometime between ...
---
Featured Online Resource
A collection of royalty-free music and sound effects for use by students and educators. Ensures copyright compliance without the hassle of verifying licensing or paying for access.
Music
Badgerlink
Login Required
»
---