Marathon County Public Library
learning • community • ideas • information
---
---
Event of the moment:
Tue., 4/21/15, 6:30pm – 8:00pm @ MCPL Wausau
Join us for an Earth Day program with Prof. Patty Loew, author of the 2014 book "Seventh Generation Earth Ethics: Native Voices of Wisconsin." Loew will read from her book, which includes biographies of members from each of Wisconsin's 12 Native nations ...
(read more)
Author Visit History Nature Mcpl Live! Wausau Adults | Add to your calendar

.
Featured Online Resource
An easy resource for students to search by keyword or by topic to find useful search results. Results can be easily sorted by source type—magazines, reference books, photos, flags, etc.
Badgerlink
Teen
Children
Login Required
Research Tools
»
Adult Book ★★★★ Gianmarc Manzione recreates the world of 1960s and 1970s action bowling in this story of championship bowler Ernie Schlegel. Using interviews, archival materials, and his own love of bowling, the author makes the reader feel like he or she is at the bowling alley, watching Schlegel bowl in ... one of his flashy outfits or witnessing a gangster draw his knife if a bet didn't turn out as planned. This is an exciting read, even if you aren't a fan of bowling.
Reviewed by Kathleen K.
Read more reviews at Goodreads.com.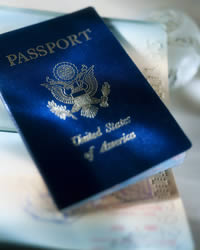 Good news for anyone who needs to apply for a passport! At our MCPL Wausau location, we now offer walk-in passport application services on Thursdays from 9:00 a.m. to 4:00 p.m. To ensure that we have enough time to assist you, please arrive by 3:30 p.m. Review some common questions and ...
---
---