Marathon County Public Library
learning • community • ideas • information
---
---
Tax Forms

A selection of federal and state tax forms is available January-April at all MCPL locations, but please contact your local MCPL to verify the availability of specific forms. Alternatively, most forms, schedules and publications are available online at the following links:
If we don't have a particular tax form or publication, we may be able to print copies for you at 10¢ per page.
To request tax forms and publications by mail, call 1-800-829-3676 for federal and 608-266-1961 for state.
For local tax preparation assistance information, visit www.unitedwaymc.org/PDFs/211/TAXINFO.pdf.
Featured Online Resource
A phone and address directory. Find current business and residential phone numbers and addresses, as well as neighborhood information, business profiles, and additional corporate information.
Please note: Use of this resource is limited to patrons of MCPL. It is not available to patrons of other V-Cat libraries.
Login Required
Phone & Address
Small Business
»
Adult Book ★★★★★ This book is absolutely gorgeous! From the highest mountains to the deepest caves, National Geographic brings us images from some amazingly talented photographers. These aren't just any photos, but images of places and events that many of us will never get the chance to see in our lifetime. ... Some are secluded or protected places, some are once in a lifetime events, and others are simply gone due to environmental damage, but all come with a story. This book will inspire you to look at the beauty of the world around you. It offers a nice break in your day to explore the rare and awesome wonders in our world from the comfort of your living room. As a person who loves photography and travel, this book is a feast for the senses and the imagination. I definitely added a few places to my travel bucket list! I hope that you'll find some inspiration in these pages too.
Reviewed by Bettina P.
Read more reviews at Goodreads.com.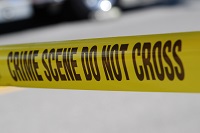 If you follow current events, you've undoubtedly heard about Netflix's "Making a Murderer" docu-series, or have seen the show yourself. Released in December, the series has since transcended beyond the attention of Netflix subscribers and into the national spotlight, finding ...
---
---