learning • community • ideas • information
---
Adult Book ★★★★★ This historical fiction captures events during World War II that were held in great secrecy from the American public: a Japanese invasion of the Aleutian Islands off the coast of Alaska. A reporter, John Easley, is shot down while traveling with American troops flying over the bleak and inhos ... pitable island chain. He is unable to communicate with the outside world and considered missing-in-action by the military which are not publicly acknowledging any combat involvement with the Japanese near Alaska. This is a situation not passively accepted by his wife. The story follows both Easley's battle for survival and his wife's heroic search. The story is riveting and so true to actual events you may want to read further about the Japanese attempt to invade the US territory of Alaska. The nonfiction book, "The Thousand-Mile War: World War II in Alaska and the Aleutians" by Brian Garfield is a great follow-up read.
Reviewed by Karen J. Read more book reviews at Goodreads.com.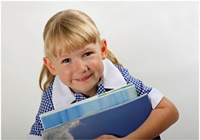 Summer is fast approaching, and as usual, there will be some changes to the regular story time schedules at most MCPL locations. Most branches will take a break from their story times to focus on Summer Library Program events. At MCPL Wausau, we'll be taking a break from story times in May to ...
---