Marathon County Public Library
learning • community • ideas • information
---
---
Teen Book ★★★★★ Sixteen-year-old Alice has been waiting for four years for her older sister Annie to come home. Alice knew one thing—her wealthy, reputation-conscious, Hollywood-insider parents had not been truthful about the reasons for then sixteen-year-old Annie's rebellious departure. Summoned to her ... comatose sister's hospital bedside, Alice decides that she cannot just sit back and wait this time. Determined to find the person or people who beat up her sister and left her for dead, Alice warily joins forces with a P.I. claiming to be a friend of her sister. She quickly finds herself immersed in a sordid story of power, corruption, betrayal, and a young witness on the run. Set in the Hollywood's Golden Age, "Dead to Me" is classic noir with a jaded teen girl as Sam Spade, albeit one with a personal investment in bringing the guilty to justice. As a fan of noir and teen fiction, I enjoyed the story and the strong sense of time and place that permeates the novel. Fans of noir, the television series Veronica Mars, or the Keaton Academy series of books are likely to enjoy this vintage noir story featuring another resourceful, tenacious California girl.
Reviewed by Rachel H.
Read more reviews at Goodreads.com.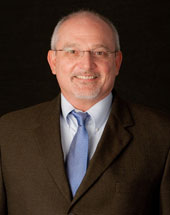 A letter to our friends and neighbors about our Planning and Visioning from the Library Director Over the coming weeks we will be hosting listening sessions at the main library in downtown Wausau. These sessions will be conducted by Engberg Anderson, an architectural firm based out of ...
---
Featured Online Resource
Engaging and developmentally-appropriate activities for young learners, including an interactive atlas, learning games, audio and video, and vocabulary builders. Teaches geography, time, shapes, numbers, and relevant vocabulary, all in a fun and safe online environment.
Badgerlink
Children
Login Required
»
---