Marathon County Public Library
learning • community • ideas • information
---
---
Tax Forms

A selection of federal and state tax forms is available January-April at all MCPL locations, but please contact your local MCPL to verify the availability of specific forms. Alternatively, most forms, schedules and publications are available online at the following links:
If we don't have a particular tax form or publication, we may be able to print copies for you at 10¢ per page.
To request tax forms and publications by mail, call 1-800-829-3676 for federal and 608-266-1961 for state.
For local tax preparation assistance information, visit www.unitedwaymc.org/PDFs/211/TAXINFO.pdf.
Event of the moment:
Mon., 1/18/16 – Fri., 2/19/16 @ All MCPL Locations
The Milwaukee Bucks is challenging Wisconsin students in first through eighth grade to read during the winter months! With each page read, students score points. When a predetermined number of ...
(read more)
Book Club Sports All Locations Children Teens Tweens | Add to your calendar

.
Featured Online Resource
LEAP is a program that allows visually impaired patrons to access special e-book content thanks to a partnership between OverDrive and BookShare. Eligibility requirements must be satisfied to access this free service.
Visually Impaired
E Books
»
Teen Book ★★★★★ Two years ago, Tarver and Lilac survived the Icarus crash that was planned by LaRoux Industries. One year ago Flynn and Jubilee shared the truth about the corrupt LaRoux Industries with the entire galaxy after an investigation on the planet Verona. In the final installment of the Starbound tr ... ilogy, we meet Sofia and Gideon. Sofia is looking to kill Roderick LaRoux who was behind her father's suicide. Gideon, a master hacker known as the Knave of Hearts, is looking to take down LaRoux for the death of his brother. When Sofia and Gideon accidentally run into Tarver, Lilac, Jubilee, and Flynn, who are also trying to find the mysterious machine that LaRoux is using to control peoples' minds, they form an alliance to take down the evil LaRoux once and for all. But is he the true enemy? And, can the six teens save the galaxy without causing even more death and destruction? This trilogy is recommended to any fans of science fiction, young adult literature, or mysteries. It is a fast-paced trilogy with a unique plot, well-developed characters, and Kaufman and Spooner prove themselves as great storytellers.
Reviewed by Taylor W.
Read more reviews at Goodreads.com.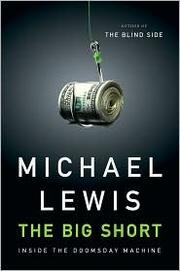 Come February 28, many of Hollywood's finest will gather to hand out golden statuette after golden statuette at the 88th Academy Awards. It's not uncommon for Oscar-nominated films to be based on or inspired by books and this year's nominees are no different. Eight films based on ...
---
---