Marathon County Public Library
learning • community • ideas • information
---
---
Featured Online Resource
Brings together, in digital form, two categories of primary and secondary materials: writings about the State of Wisconsin and unique or valuable materials that relate to its history and ongoing development.
»
Adult Book ★★★★★ In this book, Ann Coulter dares to go where no one has gone before, behind the myths to the facts of the issue of immigration (both legal and illegal) in America. Coulter submits that when citizens dare challenge and object to the millions of immigrants flooding America's borders, they are ... labeled as "hater", "racist" or worse to prevent real analysis of how immigration is changing America in very negative ways. This book is a thorough analysis of immigration beyond slogans. Coulter poses that immigration is "THE" most important issue of our country and could negatively impact it for generations and proves this with data, facts and evidence. She is not the only one who feels this way; for example, she cites countless polls and surveys that indicate that the average American citizen also feels the same. Coulter speaks with alarm and concern because the facts and evidence are not being presented for analysis by American citizens. Using countless examples, she shows how the media, politicians and American business interests (in the form of the Chamber of Commerce) are really colluding to present an untrue picture of immigration both legal and primarily those illegal. For example, the media withholds information, rarely citing the immigrant status of perpetrators, but using the innocuous, "the man," in news stories. Politicians either want pliable voters or cheap labor (a debt to their moneyed contributors) regardless of the harm that ensues. Coulter's evidence of the harm and damage to our country fills the book. For example, rather than "dreamers", our prisons are filled with immigrants (many repeat offenders). The illegal drug trade is in the hands of Mexican illegals aligned with cartels. From the spectacular tax money drain going to social services and schools, to the deep cultural divide and differences (cultures where degradation of women and children is a cultural norm), America is significantly being negatively impacted. If you are a frustrated, concerned citizen and want solid facts and information about immigration in America today, this book is for you.
Reviewed by Marsha Y.
Read more reviews at Goodreads.com.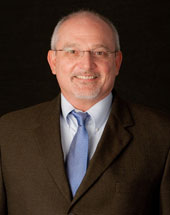 A letter to our friends and neighbors about our Planning and Visioning from the Library Director Over the coming weeks we will be hosting listening sessions at the main library in downtown Wausau. These sessions will be conducted by Engberg Anderson, an architectural firm based out of ...
---
---