Marathon County Public Library
learning • community • ideas • information
---
---
Tax Forms

A selection of federal and state tax forms is available January-April at all MCPL locations, but please contact your local MCPL to verify the availability of specific forms. Alternatively, most forms, schedules and publications are available online at the following links:
If we don't have a particular tax form or publication, we may be able to print copies for you at 10¢ per page.
To request tax forms and publications by mail, call 1-800-829-3676 for federal and 608-266-1961 for state.
For local tax preparation assistance information, visit www.unitedwaymc.org/PDFs/211/TAXINFO.pdf.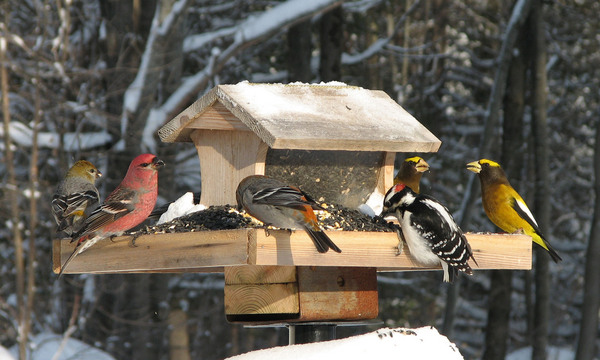 This year is the National Audubon Society's 116th annual Christmas Bird Count, one of the largest (if not the largest) citizen science initiatives in the nation. Volunteers from across the country will count and identify the birds that visit their home feeders sometime between ...
---
Featured Online Resource
A collection of royalty-free music and sound effects for use by students and educators. Ensures copyright compliance without the hassle of verifying licensing or paying for access.
Music
Badgerlink
Login Required
»
Adult Book ★★★★★ There are books written by adults with autism and from the perspective of family members, educators, and others who work with children with autism, but this book is unique because it is written by a thirteen-year-old boy with autism. Higashida retains the perspective of a child but has the in ... trospection of an early teen. It's a rare look into the thoughts of an autistic child, and he candidly answers questions about common behaviors of autistic children that perplex those around them. It also includes short stories by the author that clearly illustrate his capacity for compassion and empathy, traits rarely (unfairly so, perhaps) associated with autism. I found the book illuminating and moving as it challenged me to consider what it would be like to try to engage with a world inhabited by people who are wired so differently than me and had tremendous difficulty understanding my world. Anyone who is interested in understanding more about autism will appreciate this book.
Reviewed by Rachel H.
Read more reviews at Goodreads.com.
---