Marathon County Public Library
learning • community • ideas • information
---
---
Summer Program 2015
The library's annual Summer Program has begun! This year's theme involves heroes – both in real life and fictional. Visit your local MCPL for special activities for children, teens and adults, plus children and teens can join our Summer Reading Club!
Event of the moment:
Tue., 7/14/15, 6:00pm – 8:00pm @ MCPL Wausau
Join us for an interesting presentation and discussion on Hmong history! In her new book "
Dreams of the Hmong Kingdom
," Mai Na M. Lee details the political alliances and ...
(read more)
Author Visit Community History Wausau Adults | Add to your calendar

.
Featured Online Resource
Book reviews written by the staff of the Marathon County Public Library, featuring reviews of fiction and nonfiction for adults, children and teens! These book reviews also are published at Goodreads.com; follow us for the latest updates.
Reading Advice
»
Tween Book ★★★★ Eleven-year-old Anastasia McCrumpet is snatched from her school library by two tiny "ancient" ladies claiming to be her great aunties; only she doesn't have any great aunts. She is told that her parents have suffered an unfortunate vacuum cleaner accident. They take her, not to a hospit ... al, but to a dreary Victorian home in the middle of nowhere that used to be St Agony's Asylum for the Criminally Insane. She is given mystery, lumpy food, is put to work cleaning and catching leeches and is forbidden from entering certain parts of the "house." With all the strange goings-on--attack poodles, a boy with a cage on his head and walls full of pictures of missing children, Anastasia knows she must escape, and soon. This tween novel wraps up a little too nicely at the end but fans of Lemony Snicket's " A Series of Unfortunate Events" will love it. This is book one so there will be more mysterious adventures to come.
Reviewed by Sharyn H.
Read more reviews at Goodreads.com.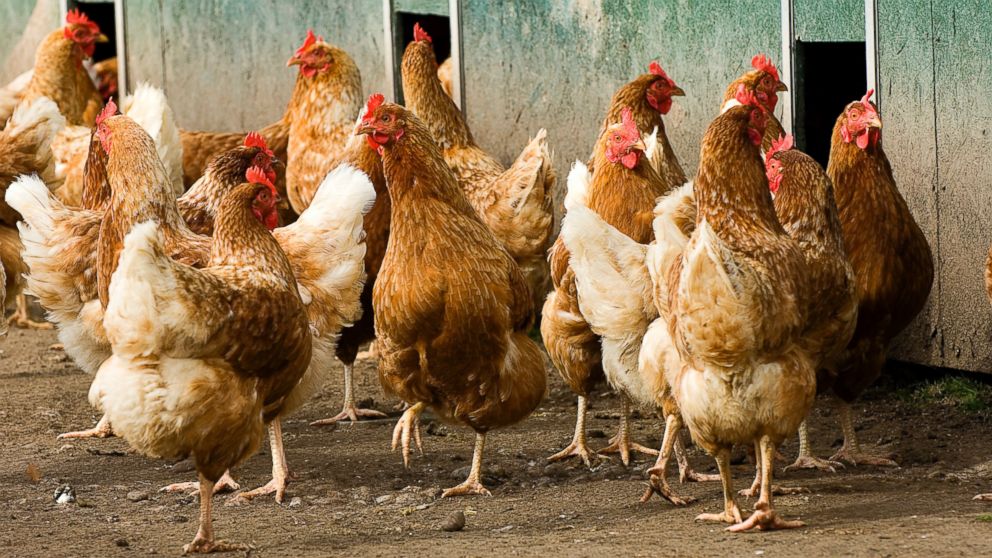 We were very happy to collaborate recently with Marathon County UW-Extension on a program at MCPL Wausau about chickens! Heather Schlesser, dairy and livestock agent with Extension, provided our audience with a primer on all that's involved with raising a clutch of chickens - the variety of ...

Throughout the summer of 2015 the Marathon County Public Library is working with the Marathon County Hunger Coalition and hosting a food drive to benefit food pantries across our area. The food drive began in early June and continues through the end of August. Anyone from across the central ...
---
---