Marathon County Public Library
learning • community • ideas • information
---
Holiday hours: All MCPL locations will be closed by 5pm on Wed., 11/25, and closed all day Thu., 11/26.
---
Teen Book ★★★★★ Seventeen-year-old Kippy Bushman is reeling from the murder of her best friend Ruth, not to mention the revelations in Ruth's diary. Ruth's boyfriend—Colt Widdacombe—seems like the perfect suspect—he has a history of violent behavior and a sense of entitlement that might lead him to ... believe he could get away with it. However, Kippy is convinced that the sheriff of her small town (Friendship, WI) arrested the wrong person. It seems the sheriff would rather the town feel safe with Colt in jail rather than follow the evidence. With Ruth's older brother Davey as her only ally, Ruth doggedly investigates the murder, uneasy with the realization that the murderer could be anyone. Hale neatly captures the fear that a murder—particularly the brutal murder of a teen girl—would generate in a small town and expertly mines the dark subject matter. At the same time, the book has a healthy sense of humor, and no one is shielded from Kippy's keen eye. There are elements of a murder mystery, teen drama and satire, which proves to be an entertaining combination. As a native of Wisconsin who grew up in a small town, the small town elements of the story rang true. Fans of teen sleuth Veronica Mars and the movie Fargo and likely to enjoy this book.
Reviewed by Rachel H.
Read more reviews at Goodreads.com.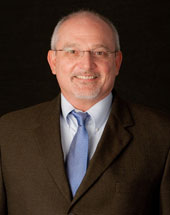 A letter to our friends and neighbors about our Planning and Visioning from the Library Director Over the coming weeks we will be hosting listening sessions at the main library in downtown Wausau. These sessions will be conducted by Engberg Anderson, an architectural firm based out of ...
---
Featured Online Resource
From January through April every year, a selection of the most commonly used federal tax forms and publications are available at all Marathon County Public Library locations. (Please note: Supplies are limited! Please call ahead to ensure we have the tax documents you need.) Otherwise, most forms and publications can be printed via the IRS website.
Taxes
Government
»
---