Marathon County Public Library
learning • community • ideas • information
---
Holiday hours: All MCPL locations will be closed Sat.-Mon., 8/30 – 9/1.
---
Adult Book ★★★★★ Set in the beautiful and enchanting Virgin Islands, this is a story of love, loss, family, and magic. We begin in the early 1900s when the Bradshaw children are small and tragedy leaves them orphaned. They must face poverty and hardship together in order to survive. Their lives tangle around ... those of lovers, family members, children, and strangers. They fall from privilege to poverty, rise up to self-sufficiency, face racism and war, discover magic, and fight to discover their identity and place in the world. Secrets kept in order to protect create chaos instead and bring new challenges into their lives. Beautifully written and filled with memorable characters, this story pulls you into the heart of the island. Through three generations, we journey along as a new identity is forged for the land and those who love it.
Reviewed by Bettina P.
Read more reviews at Goodreads.com.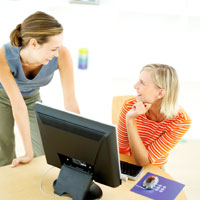 As summer winds down and your thoughts turn to more studious matters (whether you're going back to school or starting a new project), don't forget the library offers these useful resources! Online databases Your library card gives you online access to product reviews and ...
---
Featured Online Resource
Search for company profiles, market research, industry profiles, international economic and political data, and more.
Badgerlink
Finance & Investing
Login Required
Small Business
»
---