Marathon County Public Library
learning • community • ideas • information
---
---
Event of the moment:
Sat., 10/25/14, 3:00pm – 5:00pm @ UW Center for Civic Engagement
Join us for a screening of "The Lumberjack" (1914), the oldest film shot in Wisconsin that still exists in its original, complete form. Cast with Wausau locals, this 16-minute silent film tells a romantic story set against the backdrop of the city's lumber mills. Musician Dan Larson will provide accompaniment and the
Wisconsin Center for Film & Theater Research
staff will discuss its restoration. ...
(read more)
Movie Local History Uw Center For Civic Engagement Adults | Add to your calendar

.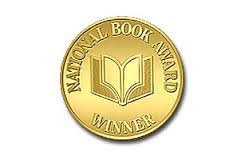 Finalists for the National Book Award were announced today, bringing recognition to 20 authors in four categories: fiction, non-fiction, poetry and young people's literature. The winners in each category will be announced Nov. 19, but if you'd like to sample the work of some of the ...
---
Featured Online Resource
A reader's advisory service for children, designed to help you find information about authors, specific books, series information, "read-a-likes" (books similar to ones you enjoy), book and author reviews, book lists, teaching guides, and more!
Badgerlink
Children
Login Required
Reading Advice
»
Adult Book ★★★★ Are you looking for healthy recipes, with nutritional information included, that fit into your busy schedule? This new cookbook brought to us by Weightwatchers includes 250 recipes that take only 15, 20, or 30 minutes to prepare and cook. Most recipes are illustrated and have cook's notes and ... further tips to prepare the meal even faster. If you're looking for guaranteed fast and healthy recipes this cookbook is for you.
Reviewed by Sarah M.
Read more reviews at Goodreads.com.
---