Marathon County Public Library
learning • community • ideas • information
---
---
Event of the moment:
Thu., 7/24/14, 6:30pm – 8:00pm @ MCPL Wausau
This summer, adults are encouraged to read books from a variety of themes, and then meet at the library to discuss their selections. July's theme is "Nature." For reading suggestions, visit our
Adult Book Lists
webpage.
Slp Book Club Nature Literary Elements Wausau Adults | Add to your calendar

.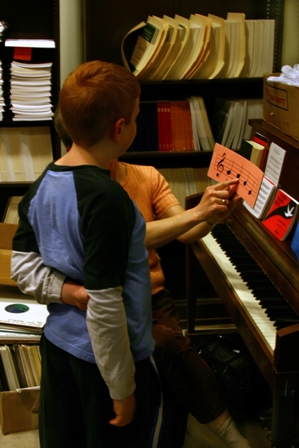 Music has many benefits to children of all ages; it gives children an outlet for expression, it breaks down language so children hear the smaller sounds in words (also known as phonological awareness), and music stimulates brain development in specific areas including language and reasoning. So, ...
Adult Book ★★★★★ This was Lisa Scottoline's first book that I have ever read and I will read more. It was very good. As a father you would do anything you could to protect your family, but how far is too far? A father works very hard to provide for his family and sometimes starts to lose touch with his childr ... en as they grow up. But not Jake. He wants to be the cool dad; he wants to be a bigger part of his son's life, and Pam, his wife, would like to see that as well. Jake makes a choice that will change all their lives forever. What would you do? How would you help your family? I will think about this book for a very long time.
Reviewed by Deb F.
Read more reviews at Goodreads.com.
---