Marathon County Public Library
learning • community • ideas • information
---
---
Tax Forms

A selection of federal and state tax forms is available January-April at all MCPL locations, but please contact your local MCPL to verify the availability of specific forms. Alternatively, most forms, schedules and publications are available online at the following links:
If we don't have a particular tax form or publication, we may be able to print copies for you at 10¢ per page.
To request tax forms and publications by mail, call 1-800-829-3676 for federal and 608-266-1961 for state.
For local tax preparation assistance information, visit www.unitedwaymc.org/PDFs/211/TAXINFO.pdf.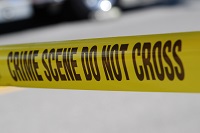 If you follow current events, you've undoubtedly heard about Netflix's "Making a Murderer" docu-series, or have seen the show yourself. Released in December, the series has since transcended beyond the attention of Netflix subscribers and into the national spotlight, finding ...
---
Featured Online Resource
An online collection of animated, talking picture books which teach young children the joys of reading in a format they'll love. Includes a section with teacher resources.
Please note: As of June 2015, a library card is required to access this resource from outside of the library.
Children
E Books
Login Required
»
Children's Book ★★★★★ Did you grow up listening to Punk music and wish to share it with your kids or reminisce about it? "What Is Punk" covers the rise of the Punk movement, the various bands associated with it, and its fashion. Experience this book in all its glory as you learn all about the Ramones to The Slits ... to the Descendents in a fun story that rhymes and is illustrated in...wait for it...3-D clay! The illustrations are a wonderful and somehow perfect representation of what Punk is. I was maybe more excited to read this book myself that I was to read to my daughter. The book definitely leaves music in your head and your foot tapping to the beat. I recommend this book to adults and kids alike!
Reviewed by Ashley C.
Read more reviews at Goodreads.com.
---