Marathon County Public Library
learning • community • ideas • information
---
---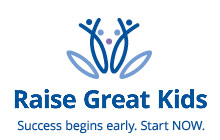 If you are a parent, guardian, grandparent, or child caregiver, we would like your input! Raisgreatkids.org is a local website put out by a collaborative effort of community partners under the Early Years Coalition. Marathon County Public Library is a member of this coalition, and we need your help ...
---
Featured Online Resource
Full text general reference publications, periodicals, reference books, primary source documents covering virtually every subject area of general interest; includes photos, maps and flags.
Badgerlink
Newspapers & Magazines
»
Tween Book ★★★★ The only eleven year-old's on the small island, Flor and her best friend and soulmate Sylvie, share everything and lead an idyllic life. At the end of the summer, however, suddenly everything changes. Sylvie is mysteriously sent to the mainland to school, Flor's mother disappears supposed ... ly to take care of her mother, her sister Cecilia is harboring what appears to be a dangerous secret and Flor is strangely asked to watch out for Sylvie's wild brother. Nothing seems to make sense anymore, no one is talking, and everyone suddenly has secrets. This is a wonderful, warm tween novel about love, friendship, family and living with change.
Reviewed by Sharyn H.
Read more reviews at Goodreads.com.
---