Marathon County Public Library
learning • community • ideas • information
---
Weather Alert: Wind Chill Advisory issued February 12 at 3:11AM CST until February 13 at 9:00AM CST by NWS
---
Tax Forms

A selection of federal and state tax forms is available January-April at all MCPL locations, but please contact your local MCPL to verify the availability of specific forms. Alternatively, most forms, schedules and publications are available online at the following links:
If we don't have a particular tax form or publication, we may be able to print copies for you at 10¢ per page.
To request tax forms and publications by mail, call 1-800-829-3676 for federal and 608-266-1961 for state.
For local tax preparation assistance information, visit www.unitedwaymc.org/PDFs/211/TAXINFO.pdf.
Event of the moment:
Mon., 1/18/16 – Fri., 2/19/16 @ All MCPL Locations
The Milwaukee Bucks is challenging Wisconsin students in first through eighth grade to read during the winter months! With each page read, students score points. When a predetermined number of ...
(read more)
Book Club Sports All Locations Children Teens Tweens | Add to your calendar

.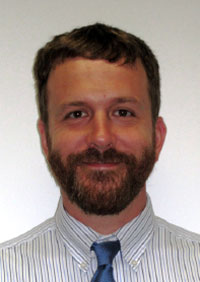 Meet Chad Dally, Library Specialist, event coordinator and adult event planner at MCPL Wausau! Q: What is the best part of your job? A: The variety of information sought by our patrons and connecting them with that info, and the freedom to try a wide range of adult programs. Q: What is your ...
---
Featured Online Resource
A reader's advisory service designed to help you find information about authors, specific books, series information, "read-a-likes" (books similar to ones you enjoy), book and author reviews, book lists, teaching guides and more!
Badgerlink
Login Required
Reading Advice
»
Children's Book ★★★★★ Gracie Lockwood lives in Cliffden, Maine, an ordinary enough sounding city, but it is anything but ordinary. Her world is populated with flying dragons, sasquatches, giants, mermaids, witches and angels. Gracie loves her home, but when the dreaded Dark Cloud begins hanging around, apparently ... in search of her sickly brother Sam, her family flees in a Winnebago camper, bound for the Extraordinary World which her eccentric father is sure exists. To help them on their journey, her grandmother, a witch, suggests they get a guardian angel and gives them money to purchase one. In this fun, almost magical novel we witness Gracie's world through her diary entries in three different diaries beginning in September on her twelfth birthday. This is a wonderful, bittersweet, captivating tale of family love, told through the eyes of an extraordinary twelve-old girl and her unusual family. Written for tweens, this delightful fantasy will appeal to readers of all ages.
Reviewed by Sharyn H.
Read more reviews at Goodreads.com.
---