Marathon County Public Library
learning • community • ideas • information
---
---
Adult Book ★★★★ Have you ever thought of describing and defining your relationships through one word descriptions? This very creative author has done just that. He uses words, like a dictionary, in order to tell the story of a relationship between two people. It really is remarkable that this format works, a ... nd I was a little skeptical starting this book that I would not like it. Halfway through the book, I began to really appreciate this style of writing and started to gain a deeper perspective of the relationship portrayed in the book. You will be amazed at how much you can learn about something in succinct descriptions. A very good read!
Reviewed by Ashley C.
Read more reviews at Goodreads.com.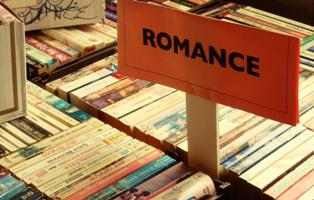 Mark your calendars for these two exciting opportunities to meet several Wisconsin authors! On October 7, author Ilsa J. Bick will visit MCPL Wausau at 7:00 p.m. Ilsa J. Bick is an award winning author of YA titles like "Draw The Dark" and her latest, "White Space," which ...
---
Featured Online Resource
Sign up to receive excerpts of popular books via email! Simply select your favorite genre, and you'll get a the first few chapters of a book every week. (You won't get the whole book, but just enough to determine whether you would like to borrow the full version from the library.)
Reading Advice
»
---