Marathon County Public Library
learning • community • ideas • information
---
Weather Alert: Wind Chill Advisory issued February 12 at 3:11AM CST until February 13 at 9:00AM CST by NWS
---
Tax Forms

A selection of federal and state tax forms is available January-April at all MCPL locations, but please contact your local MCPL to verify the availability of specific forms. Alternatively, most forms, schedules and publications are available online at the following links:
If we don't have a particular tax form or publication, we may be able to print copies for you at 10¢ per page.
To request tax forms and publications by mail, call 1-800-829-3676 for federal and 608-266-1961 for state.
For local tax preparation assistance information, visit www.unitedwaymc.org/PDFs/211/TAXINFO.pdf.
Adult Book ★★★★ Meet Maggie Brennan, a pet bereavement therapist. She picked up her life and moved to San Francisco with her dog, Toby, to start her own practice. Just a few weeks after moving we find that Toby has died and it has been close to a month since she has left the confines of her yard. Through a r ... eferral for a patient, Anya Ravenhurst, she finally leaves the house but with the help of her best friend's dog, Giselle. Throughout the story we learn that Maggie is grieving the loss of Toby but finds that Anya and Giselle are helping her more than she knows. This is a very heart-warming book about friendship, loss, and love. Even though the title and cover picture are deceiving, this is a book for all readers not just the dog lovers out there.
Reviewed by Heather B.
Read more reviews at Goodreads.com.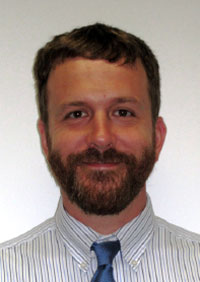 Meet Chad Dally, Library Specialist, event coordinator and adult event planner at MCPL Wausau! Q: What is the best part of your job? A: The variety of information sought by our patrons and connecting them with that info, and the freedom to try a wide range of adult programs. Q: What is your ...
---
Featured Online Resource
Provides how-to information for many popular hobbies and crafts, including arts and crafts; collecting; games and electronics; model building; home and leisure; needlework; outdoors and nature; and scrapbooking and papercraft.
Hobbies & Crafts
Login Required
»
---