Marathon County Public Library
learning • community • ideas • information
---
Weather Alert: Wind Chill Advisory issued February 12 at 5:17PM CST until February 13 at 9:00AM CST by NWS
---
Tax Forms

A selection of federal and state tax forms is available January-April at all MCPL locations, but please contact your local MCPL to verify the availability of specific forms. Alternatively, most forms, schedules and publications are available online at the following links:
If we don't have a particular tax form or publication, we may be able to print copies for you at 10¢ per page.
To request tax forms and publications by mail, call 1-800-829-3676 for federal and 608-266-1961 for state.
For local tax preparation assistance information, visit www.unitedwaymc.org/PDFs/211/TAXINFO.pdf.
Event of the moment:
Mon., 1/18/16 – Fri., 2/19/16 @ All MCPL Locations
The Milwaukee Bucks is challenging Wisconsin students in first through eighth grade to read during the winter months! With each page read, students score points. When a predetermined number of ...
(read more)
Book Club Sports All Locations Children Teens Tweens | Add to your calendar

.
Adult Book ★★★★ This cookbook is a perfect fit for anyone who has a passion for pasta. It includes a gorgeous selection of recipes and memories, and is packed full of helpful information about techniques and ingredients. This is a must read for anyone with a love of Italian food! As someone with food allergi ... es who still found a few recipes I had to make copies of, there is a recipe in this book for everyone!
Reviewed by Sarah M.
Read more reviews at Goodreads.com.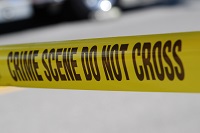 If you follow current events, you've undoubtedly heard about Netflix's "Making a Murderer" docu-series, or have seen the show yourself. Released in December, the series has since transcended beyond the attention of Netflix subscribers and into the national spotlight, finding ...
---
Featured Online Resource
Book reviews written by the staff of the Marathon County Public Library, featuring reviews of fiction and nonfiction for adults, children and teens! These book reviews also are published at Goodreads.com; follow us for the latest updates.
Reading Advice
»
---