Marathon County Public Library
learning • community • ideas • information
---
Holiday hours: All MCPL locations will be closed by 5pm on Wed., 11/25, and closed all day Thu., 11/26.
---
Event of the moment:
Mon., 12/7/15, 6:00pm – 8:00pm @ MCPL Wausau
The
Wisconsin Institute for Public Policy and Service
(WIPPS) is hosting a series of community forums aimed at gathering public input on several important topics. Thoughts and comments generated during these forums will be shared with federal officials and policymakers through a nationwide effort by the
Kettering Foundation
. Seating is limited to 18 participants for each forum. To register, call Connie Nikolai at 715-261-6368 or email connie.nikolai@uwc.edu. ...
(read more)
Community Money Management Social Issues Wausau Adults | Add to your calendar

.
Adult Book ★★★★ Anyone familiar with Nick Offerman or his on-screen alter ego, Ron Swanson, will not be surprised to learn that he values gumption and those who embody it. In this book, Offerman provides profiles twenty-one Americans who inspire him with their gumption-fueled actions across a wide range of p ... rofessions. For example, he includes founding fathers, writers (such as Wendell Berry and Michael Pollan), skilled tradesmen, artists, and musicians. It's an interesting blend of thoughtful rumination, earnest admiration, puckish humor, and irreverence as he reflects upon the lives of the exemplars of gumption and draws connections from their works to current social issues. Chances are you'll be inspired to learn more about these "troublemakers" and/or create something, possibly something made of wood. I highly recommend the audiobook, which is narrated by the author. Fans of Offerman's humor or the television show "Parks and Recreation" are likely to enjoy this book, as well as those who are interested in woodworking.
Reviewed by Rachel H.
Read more reviews at Goodreads.com.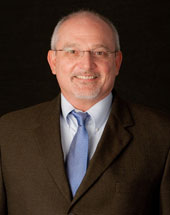 A letter to our friends and neighbors about our Planning and Visioning from the Library Director Over the coming weeks we will be hosting listening sessions at the main library in downtown Wausau. These sessions will be conducted by Engberg Anderson, an architectural firm based out of ...
---
Featured Online Resource
Provides easy access to a multitude of full-text science-oriented content, including science encyclopedias, reference books, periodicals and other sources. Topics include biology, chemistry, earth and space science, environmental science, health and medicine, history of science, life science, physics, technology and wildlife.
Badgerlink
Teen
Children
Login Required
Research Tools
»
---