learning • community • ideas • information
---
Holiday hours: MCPL Wausau will be closed all day on Sunday, April 20, 2014.
Event of the moment:
Sat., 5/10/14, 10:30am – 12:00pm @ MCPL Wausau
Award-winning children's author and illustrator
David LaRochelle
will read from several of his books and discuss his book creation process. Afterward, kids can create their own "Wanted" poster for a mean vegetable of their choice. Supplies will be provided.
... (read more
)
Crafts Story Time Author Visit Childrens Book Week Wausau Children | Add to your calendar

.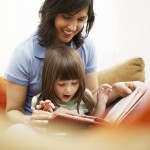 Make an extra effort to show affection to your child, especially while reading. Kids need a nurturing, healthy relationship to prosper academically. When your child feels loved, he or she is more willing to learn, listen, and grow and will therefore do better in school! Visit ...
Adult Book ★★★★★ This is a true life adventure about searching for a lost city in the Amazon. Does it get much better then this?! I had never heard of Percy Fawcett and his many attempts to locate the lost city of Z. It became an obsession for him and for many others who tried to follow. The Amazon rainfo ... rest becomes one of his deadliest foes, and I for one, after reading the descriptions of the rainforest, am not planning a vacation there anytime in my lifetime. With that being said, by the end of the book I was ready to go and find Fawcett and his lost city. I became as caught up in the story of the lost city of Z as much as anyone else had. This book is written well and the additional pictures help connect you to these real life adventurers. It is always interesting to try to understand the obsessiveness and hubris that causes humans to search for lost cities, be the first to climb Mt. Everest or reach the Poles.
Reviewed by Holly S. Read more book reviews at Goodreads.com.
---