Marathon County Public Library
learning • community • ideas • information
---
---
Adult Book ★★★ A continuation of James Bowen's memoir that began in his popular book "A Street Cat Named Bob", this book focuses on the last year that James spent as a recovering person trying to make a living on the bitterly cold, frozen streets of London selling the magazine "The Big Issue" and pl ... aying guitar with his adopted cat Bob. It depicts the hand-to-mouth difficult existence of those times juxtaposed with the warmth James and Bob have together as a family, especially during the holidays. While a slight story, this is definitely a book that will delight fans of his previous books about his journey with his cat Bob and people who enjoy animal stories.
Reviewed by Sharyn H.
Read more reviews at Goodreads.com.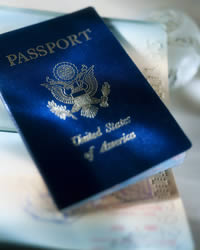 Good news for anyone who needs to apply for a passport! At our MCPL Wausau location, we now offer walk-in passport application services on Thursdays from 9:00 a.m. to 4:00 p.m. To ensure that we have enough time to assist you, please arrive by 3:30 p.m. Review some common questions and ...
---
[View the story "Wisconsin Romance Writers Visit MCPL" on Storify] ...
---
Featured Online Resource
Search for company profiles, market research, industry profiles, international economic and political data, and more.
Badgerlink
Finance & Investing
Login Required
Small Business
»
---