Marathon County Public Library
learning • community • ideas • information
---
---
Event of the moment:
Mon., 12/7/15, 6:00pm – 8:00pm @ MCPL Wausau
The
Wisconsin Institute for Public Policy and Service
(WIPPS) is hosting a series of community forums aimed at gathering public input on several important topics. Thoughts and comments generated during these forums will be shared with federal officials and policymakers through a nationwide effort by the
Kettering Foundation
. Seating is limited to 18 participants for each forum. To register, call Connie Nikolai at 715-261-6368 or email connie.nikolai@uwc.edu. ...
(read more)
Community Money Management Social Issues Wausau Adults | Add to your calendar

.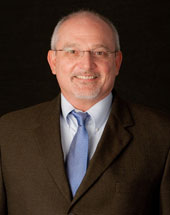 A letter to our friends and neighbors about our Planning and Visioning from the Library Director Over the coming weeks we will be hosting listening sessions at the main library in downtown Wausau. These sessions will be conducted by Engberg Anderson, an architectural firm based out of ...
---
Featured Online Resource
The world's most comprehensive full text history reference database suitable for high school and college-level research. Features over 1,990 reference books, encyclopedias and non-fiction books from leading history publishers, plus articles from more than 150 leading history periodicals.
Badgerlink
History
Teen
Login Required
Research Tools
»
Adult Book ★★★★★ What would you do if your one surviving daughter, a year after the other twin's death, suddenly tells you she's really the dead twin? For over a year you've been calling her the wrong name and the wrong daughter survived. Forced to move from London into a lighthouse on a remote Island in Scot ... land after financial disaster and the death of one of their twin daughters, Sarah is horrified when Kirstie suddenly tells her that she's really Lydia. How could they make such an error, and what really happened that night when Sarah found one of her daughters screaming at the edge of a balcony and the other daughter sprawled on the ground beneath? When Kirstie (or is it Lydia?) starts seeing her dead twin sister in mirrors and Sarah's marriage starts to fall apart beneath the lies and questions, readers are sure to be unable to stop reading until the truth is told. But even after the mystery of that unthinkable night and the trauma that followed is solved, I was still sitting in stunned silence after I finished this new thriller. The story held on to me in a way that wanted me to immediately discuss the novel with someone else who's just read it! I couldn't put this one down.
Reviewed by Sarah M.
Read more reviews at Goodreads.com.
---