Marathon County Public Library
learning • community • ideas • information
---
Holiday hours: All MCPL locations will be closed Sat.-Mon., 9/5-9/7.
---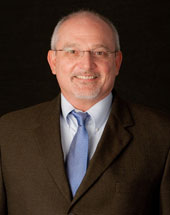 A letter to our friends and neighbors about our Planning and Visioning from the Library Director Over the coming weeks we will be hosting listening sessions at the main library in downtown Wausau. These sessions will be conducted by Engberg Anderson, an architectural firm based out of ...
---
Featured Online Resource
Information on thousands of authors and their works, including summaries, literary criticism, biographies, reviews, interviews, classic and contemporary poems and short stories, full-text access to classic works of literature, and much more.
Badgerlink
Login Required
Reading Advice
»
Adult Book ★★★★★ "How to Be a Heroine" is an engaging blend of memoir and literary criticism that was prompted by Ellis' debate with her best friend over whom she'd rather be: Cathy Earnshaw (of Wuthering Heights) or Jane Eyre. This debate launched her into a re-evaluation of the heroines that had inspire ... d her throughout her life. I enjoyed meeting her literary heroines (and revisiting some of my own favorites, such as Anne Shirley and Elizabeth Bennet) as she reflected on the lessons each heroine taught her in the past and insight that may serve her in the present. She presents a candid, often amusing, account of her life as an Iraqi Jew growing up in the UK with parents who want her to marry a nice Iraqi Jewish boy. Readers are likely to be inspired to revisit a few of their favorite heroines and add more books to their reading lists upon finishing this book!
Reviewed by Rachel H.
Read more reviews at Goodreads.com.
---