Marathon County Public Library
learning • community • ideas • information
---
Holiday hours: All MCPL locations will be closed Sat.-Mon., 8/30 – 9/1.
---
Event of the moment:
Wed., 8/6/14 – Fri., 9/26/14 @ MCPL Wausau
Visit the library to view a special exhibit of tiny works of art created by members of the
Wisconsin Regional Artists Association
(WRAA)! Approximately 400 "tiny treasures" no larger than 2.5" x 3.5" will be on display throughout the second floor. ...
(read more)
Art Tiny Treasures Wausau Adults | Add to your calendar

.
Featured Online Resource
An online catalog of free e-books, audiobooks, music and videos available for checkout! These files may be downloaded to e-readers, computers, MP3 players and other compatible devices. (This link filters the WDL collection to items intended for children and teens.)
Audiobooks
Teen
Children
E Books
»
Adult Book ★★★★★ This debut novel from Wisconsin-based author Nickolas Butler is worthy of the abundant praise received from critics and readers. Set in the fictional rural town of Little Wing, Wisconsin, five friends undergo major life changes, from marriage to recording a bestselling album. Chapters are wri ... tten from the perspective of each of the five as their friendship is tested. A character-driven novel, Butler gives each character depth, including flaws and quirky mannerisms, so they seem more like an actual person you might see in small town Wisconsin rather than a character in a book. It's also fun to watch for the Wisconsin references he inserts, like pickled eggs, the Packers, the 715 area code, and of course, milking cows.
Reviewed by Kathleen K.
Read more reviews at Goodreads.com.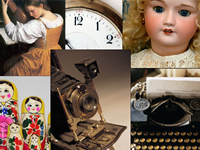 On Sunday September 28th, the Marathon County Public Library will be once again hosting WHAT IT'S WORTH; THE ANTIQUES APPRAISAL PROGRAM! Antiques expert Mark Moran will be on hand to evaluate and appraise such items as toys, clocks, costume jewelry, artwork, vintage photographs and ...
---
---