Marathon County Public Library
learning • community • ideas • information
---
---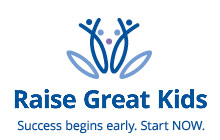 If you are a parent, guardian, grandparent, or child caregiver, we would like your input! Raisgreatkids.org is a local website put out by a collaborative effort of community partners under the Early Years Coalition. Marathon County Public Library is a member of this coalition, and we need your help ...
---
Featured Online Resource
A reader's advisory service designed to help you find information about authors, specific books, series information, "read-a-likes" (books similar to ones you enjoy), book and author reviews, book lists, teaching guides and more!
Badgerlink
Login Required
Reading Advice
»
Adult Book ★★★★★ I am someone who will use any excuse to make a pie, and this book provided me with many new recipes and flavor combinations to try. This is an excellent book for both the novice and experienced pie-maker. The recipes range from classic recipes, such as the Lattice-Topped Apple Pie to the more ... experimental, like the Super Grande Mochachino Pie. There are also tips on making the perfect pie crust and how to ensure that your pie looks as wonderful as it tastes. There are even recipes that are gluten-free or that use sugar substitutes for those with special dietary needs. All in all, this is a great cookbook that will help you find the perfect pie recipe to make for any occasion.
Reviewed by Anna C.
Read more reviews at Goodreads.com.
---