Marathon County Public Library
learning • community • ideas • information
---
---
Tax Forms

A selection of federal and state tax forms is available January-April at all MCPL locations, but please contact your local MCPL to verify the availability of specific forms. Alternatively, most forms, schedules and publications are available online at the following links:
If we don't have a particular tax form or publication, we may be able to print copies for you at 10¢ per page.
To request tax forms and publications by mail, call 1-800-829-3676 for federal and 608-266-1961 for state.
For local tax preparation assistance information, visit www.unitedwaymc.org/PDFs/211/TAXINFO.pdf.
Event of the moment:
Mon., 1/18/16 – Fri., 2/19/16 @ All MCPL Locations
The Milwaukee Bucks is challenging Wisconsin students in first through eighth grade to read during the winter months! With each page read, students score points. When a predetermined number of ...
(read more)
Book Club Sports All Locations Children Teens Tweens | Add to your calendar

.
Featured Online Resource
Meticulously detailed, color-keyed street maps created for all sizes of cities and villages, Sanborn Maps helped insurance agents in the late 19th and early 20th centuries determine the degree of fire hazard associated with a particular property. Most maps date between 1883 and 1930.
Local History
»
Tween Book ★★★★★ Feodora and her mother, Marina live in the bitterly cold Russian wilderness with wolves. They are known as wolf wilders, whose job it is to teach "domesticated" wolves, formerly kept as pets by the rich, how to be wild again. When the mean, wolf-hating General Rakov burns their house and ... captures her mother, Feo sets off with her three half-wild wolves and a newborn wolf pup in the brutal cold to St. Petersburg to try to rescue her. She, as well as the wolves, must learn to trust strangers, including Ilya, a former soldier, offering help in order to survive. There is a rawness, a visceral honesty and heart in this tween novel that grabs you and keeps you on the edge of your chair. This is another winner by the author of "Rooftoppers" and "Cartwheeling in Thunderstorms".
Reviewed by Sharyn H.
Read more reviews at Goodreads.com.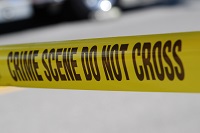 If you follow current events, you've undoubtedly heard about Netflix's "Making a Murderer" docu-series, or have seen the show yourself. Released in December, the series has since transcended beyond the attention of Netflix subscribers and into the national spotlight, finding ...
---
---