Marathon County Public Library
learning • community • ideas • information
---
---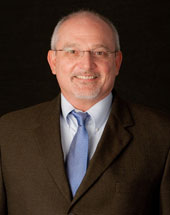 A letter to our friends and neighbors about our Planning and Visioning from the Library Director Over the coming weeks we will be hosting listening sessions at the main library in downtown Wausau. These sessions will be conducted by Engberg Anderson, an architectural firm based out of ...
---
Featured Online Resource
An online catalog of free e-books, audiobooks, music and videos available for checkout! These files may be downloaded to e-readers, computers, MP3 players and other compatible devices. This link filters the WDL collection to items intended for children.
E Books
Audiobooks
Children
»
Adult Book ★★★★ In this sequel to "Invisible City", Rebekah Roberts—a twenty-three-year-old stringer for a New York City tabloid—is struggling to recover from the emotional trauma inflicted by her first investigation, which took her into the insular Hasidic community in Brooklyn, her mother's hometown. ... Rebekah is Jewish by birth but still new to Jewish practice since she was raised by her Christian father after her mother abandoned them both when Rebekah was a baby. Rebekah's latest investigation takes her to into the conservative Jewish community in Roseville, NY, where the family of Pessie Goldin are willing to believe that her death in the bathtub was an accident, but her husband thinks she may have been murdered. The story unfolds from the points-of-view of Rebekah and her estranged mother, Aviva, and the personal stakes escalate along with the professional as Rebekah's investigation progresses. The investigation includes an exploration of religious faith and practice as well as sociological elements that set it apart from other crime fiction. There's also strong interpersonal elements as Rebekah takes steps to reconnect with her mother that make the novel a compelling family story. This book is likely to appeal to fans of Laura Lippman or Tana French.
Reviewed by Rachel H.
Read more reviews at Goodreads.com.
---