Marathon County Public Library
learning • community • ideas • information
---
---
Tax Forms

A selection of federal and state tax forms is available January-April at all MCPL locations, but please contact your local MCPL to verify the availability of specific forms. Alternatively, most forms, schedules and publications are available online at the following links:
If we don't have a particular tax form or publication, we may be able to print copies for you at 10¢ per page.
To request tax forms and publications by mail, call 1-800-829-3676 for federal and 608-266-1961 for state.
For local tax preparation assistance information, visit www.unitedwaymc.org/PDFs/211/TAXINFO.pdf.
Event of the moment:
Mon., 1/18/16 – Fri., 2/19/16 @ All MCPL Locations
The Milwaukee Bucks is challenging Wisconsin students in first through eighth grade to read during the winter months! With each page read, students score points. When a predetermined number of ...
(read more)
Book Club Sports All Locations Children Teens Tweens | Add to your calendar

.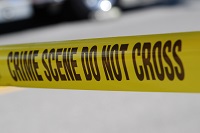 If you follow current events, you've undoubtedly heard about Netflix's "Making a Murderer" docu-series, or have seen the show yourself. Released in December, the series has since transcended beyond the attention of Netflix subscribers and into the national spotlight, finding ...
---
Featured Online Resource
Newspaper Source Plus includes over 1,500 full-text newspapers and newswires, providing more than 27 million full-text articles. In addition, the database features more than 583,100 television and radio news transcripts, videos and podcasts. Nine Wisconsin newspapers are included.
Badgerlink
Login Required
Newspapers & Magazines
»
Children's Book ★★★★★ Joy, Sadness, Disgust, Fear and Anger from Disney/Pixar's "Inside Out" are here to help children ages 8-12 navigate their feelings. The book covers ways to deal with sadness, fear, anger, disgust, and ways to find happiness in all situations. It gives ideas of things to do when feeling sad, w ... ays to calm down when feeling angry, and how to deal with change. Each of the characters narrates the book, making it enjoyable for any fans of the movie. Recommended for any tweens who are dealing with a new school, making new friends, or need a little help understanding the roller coaster of emotions in life.
Reviewed by Taylor W.
Read more reviews at Goodreads.com.
---