Marathon County Public Library
learning • community • ideas • information
---
---
Tax Forms

A selection of federal and state tax forms is available January-April at all MCPL locations, but please contact your local MCPL to verify the availability of specific forms. Alternatively, most forms, schedules and publications are available online at the following links:
For local tax preparation assistance, visit our Online Resources webpage and select the "Taxes" topic.
Adult Book ★★★★★ This engrossing novel brings us into the lives of the Langdon family living on a farm in Iowa. We are swept along as their lives unfold and their world changes from the 1920s to the 1950s. We begin when Walter, a WWI veteran, and Rosanna are young newlyweds, expecting their first child. Each ... chapter brings with it a new year and more changes as the family grows and Walter and Rosanna try to raise their children with strong values and successful futures in a world full of technological, political, and social changes. Each one of the five Langdon children has their own unique personality and story. We are privileged enough to follow along as they grow into adults and discover who they are. This is a beautifully written novel about the strength of family, surviving in the face of hardship and loss, and the beauty and possibility of the legacy we leave behind. This is one story that I didn't want to end!
Reviewed by Bettina P.
Read more reviews at Goodreads.com.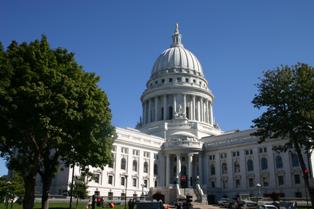 Many of us are breathing a sigh of relief now that election ads and coverage are over for this election cycle. If you are like me, maybe you wondered how accurate those statistics you saw in the ads were. How can one politician claim jobs were added when another claims the exact ...
---
Featured Online Resource
Digitized original sources and historical artifacts published online by a consortium of Wisconsin libraries, historical societies, genealogical societies and museums committed to preserving the history of Marathon County and Lincoln County.
History
Wisconsin
Marathon County
»
---