Marathon County Public Library
learning • community • ideas • information
---
---
Adult Book ★★★★★ In this unforgettable and heartwarming novel, readers meet Polly, a woman who's life has completely gone up in flames: her boyfriend and her are bankrupt, their business done, flat foreclosed on, and relationship on the rocks. Fleeing alone to a dilapidated flat in a tiny seaside town (the on ... ly thing she can afford), Polly slowly begins to heal and find a home, all the while mending the town itself one loaf of bread at a time. I couldn't have imagined a better ending to this perfect novel. The characters stayed true to the very end, with a strong woman who learned so much about herself during the struggles life threw at her. I fell in love with every bit of this novel, a highly recommended read that will leave you smiling long after the last page.
Reviewed by Sarah M.
Read more reviews at Goodreads.com.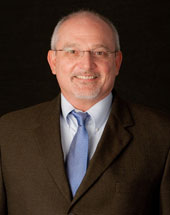 A letter to our friends and neighbors about our Planning and Visioning from the Library Director Over the coming weeks we will be hosting listening sessions at the main library in downtown Wausau. These sessions will be conducted by Engberg Anderson, an architectural firm based out of ...
---
Featured Online Resource
A reader's advisory service for children, designed to help you find information about authors, specific books, series information, "read-a-likes" (books similar to ones you enjoy), book and author reviews, book lists, teaching guides, and more!
Badgerlink
Children
Login Required
Reading Advice
»
---