Marathon County Public Library
learning • community • ideas • information
---
---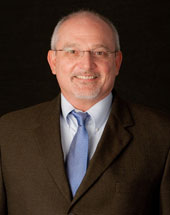 A letter to our friends and neighbors about our Planning and Visioning from the Library Director Over the coming weeks we will be hosting listening sessions at the main library in downtown Wausau. These sessions will be conducted by Engberg Anderson, an architectural firm based out of ...
---
Featured Online Resource
Provides braille and recorded books and playback equipment for Wisconsin residents who for any physical reason cannot read normal print. Part of the Talking Book Program of the Library of Congress. For access to these materials locally, please call 715-261-7200.
Audiobooks
Visually Impaired
»
Adult Book ★★★★ After refusing to marry a wealthy, well-connected man, Layla Beck is cast out by her father, a U.S. Senator. He arranges for her to be hired by the Federal Writers' Project. Her task is to write the history of a small West Virginia town for their upcoming sesquicentennial. She boards in the ... home of a once-prominent family—the Romeyns. Layla is drawn to Felix, the charming black sheep who travels frequently, and comes to befriend Jottie, who is the primary caregiver for Felix's two daughters. Twelve-year-old Willa, who had begun to realize there were a number of topics the adults in her life avoided, senses the budding attraction between her father and Layla and decides she can better protect her father the more she knows about him, not realizing that she may not be prepared for what she learns. The story is told from three points of view—that of Layla, Jottie, and Willa; however, like The Guernsey Literary and Potato Peel Society (co-authored by Barrows), it includes letters to and from Layla. It's a charming blend of a coming-of-age story (Willa), a fish-out-of-water story (Layla), and finding the courage to face the past (Jottie). Willa may conjure up memories of Scout Finch, and this portrayal of small town Southern life in the Depression-era is likely to appeal to fans of Harper Lee, Fannie Flag, and Pat Conroy.
Reviewed by Rachel H.
Read more reviews at Goodreads.com.
---