Marathon County Public Library
learning • community • ideas • information
---
Holiday hours: All MCPL locations will be closed Sat.-Mon., 8/30 – 9/1.
---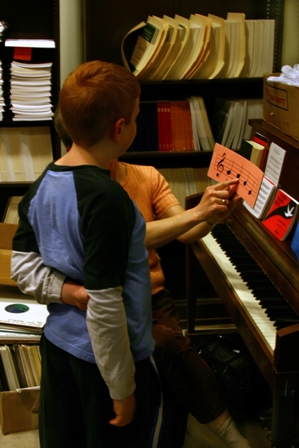 Music has many benefits to children of all ages; it gives children an outlet for expression, it breaks down language so children hear the smaller sounds in words (also known as phonological awareness), and music stimulates brain development in specific areas including language and reasoning. So, ...
---
Featured Online Resource
Book reviews written by Marathon County teens! Also includes reviews for games, movies, graphic novels, and magazines. Feel free to add comments and contribute your own reviews!
Teen
Reading Advice
»
Adult Book ★★★★★ This book contains refreshing ideas for recreating your space with repurposed and recycled materials. What better way to make a truly one-of-a-kind and personalized space? I found some really beautiful ideas that I can't wait to incorporate into my home! ...
Reviewed by Bettina P.
Read more reviews at Goodreads.com.
---