Marathon County Public Library
learning • community • ideas • information
---
---
Event of the moment:
Mon., 12/7/15, 6:00pm – 8:00pm @ MCPL Wausau
The
Wisconsin Institute for Public Policy and Service
(WIPPS) is hosting a series of community forums aimed at gathering public input on several important topics. Thoughts and comments generated during these forums will be shared with federal officials and policymakers through a nationwide effort by the
Kettering Foundation
. Seating is limited to 18 participants for each forum. To register, call Connie Nikolai at 715-261-6368 or email connie.nikolai@uwc.edu. ...
(read more)
Community Money Management Social Issues Wausau Adults | Add to your calendar

.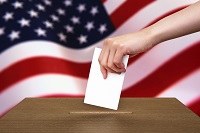 With the 2016 presidential election less than a year away nearly 20 candidates are still left vying for the nation's top spot. In addition to interviews and televised debates, another great resource for learning about the presidential hopefuls and where they stand on certain issues can be ...
---
Featured Online Resource
Newspaper Source Plus includes over 1,500 full-text newspapers and newswires, providing more than 27 million full-text articles. In addition, the database features more than 583,100 television and radio news transcripts, videos and podcasts. Nine Wisconsin newspapers are included.
Badgerlink
Login Required
Newspapers & Magazines
»
Children's Book ★★★★ Attending her fifth new school in yet another new town, after yet another of her mother's failed relationships, Raine, an eighth-grader, desperately hopes that this school will be her last. Raine possesses a unique gift--she feels and sees sparkles around people that allow her to see their ... memories. When she discovers that a fellow student named Emily Huvar is missing, and the three cliquey girls at her new school appear to be somehow involved, she becomes obsessed with using her supernatural talent to solve this mystery and find her. Written for tweens, this fun, involving and unusual mystery and story of a girl desiring some sort of normalcy is hard to put down.
Reviewed by Sharyn H.
Read more reviews at Goodreads.com.
---