Marathon County Public Library
learning • community • ideas • information
---
---
Tax Forms

A selection of federal and state tax forms is available January-April at all MCPL locations, but please contact your local MCPL to verify the availability of specific forms. Alternatively, most forms, schedules and publications are available online at the following links:
If we don't have a particular tax form or publication, we may be able to print copies for you at 10¢ per page.
To request tax forms and publications by mail, call 1-800-829-3676 for federal and 608-266-1961 for state.
For local tax preparation assistance information, visit www.unitedwaymc.org/PDFs/211/TAXINFO.pdf.
Event of the moment:
Mon., 1/18/16 – Fri., 2/19/16 @ All MCPL Locations
The Milwaukee Bucks is challenging Wisconsin students in first through eighth grade to read during the winter months! With each page read, students score points. When a predetermined number of ...
(read more)
Book Club Sports All Locations Children Teens Tweens | Add to your calendar

.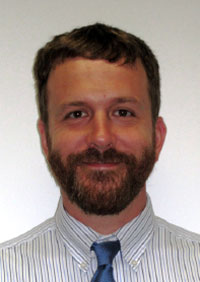 Meet Chad Dally, Library Specialist, event coordinator and adult event planner at MCPL Wausau! Q: What is the best part of your job? A: The variety of information sought by our patrons and connecting them with that info, and the freedom to try a wide range of adult programs. Q: What is your ...
---
Featured Online Resource
An online catalog of free e-books, audiobooks, music and videos available for checkout! These files may be downloaded to e-readers, computers, MP3 players and other compatible devices. This link filters the WDL collection to items intended for children.
E Books
Audiobooks
Children
»
Adult Book ★★★★★ An intriguing look at the interconnectedness of people, this book winds together stories about individuals who are all affected in some way by one boy's tragic fate. It explores the multifaceted issues that make us human and the ways that we relate to those around us. Issues of race, age, and ... sexual identity are all explored in this brief collection. The stories are beautifully and respectfully told to give us a glimpse into the life and views of individuals in all different walks of life. The best way to gain perspective is to look at the world from a different angle, and this book does that beautifully. The community must shift their focus, put their differences aside, and find a way to help each other heal from this tragedy and move forward to a brighter future. When we care enough to reach out to those around us, beautiful things happen.
Reviewed by Bettina P.
Read more reviews at Goodreads.com.
---