Marathon County Public Library
learning • community • ideas • information
---
---
Tax Forms

A selection of federal and state tax forms are available January-April at all MCPL locations, but please contact your local MCPL to verify the availability of specific forms. Alternatively, most forms, schedules and publications are available online at the following links:
For local tax preparation assistance, visit our Online Resources webpage and select the "Taxes" topic.
Adult Book ★★★★★ Fans of A Song of Ice and Fire rejoice! This large and beautifully illustrated tome will answer many questions about key figures and events in the history of Westeros. Ancient history, Valyria, Aegon's conquest, the downfall of the Targaryen dynasty, and information about the key Westerosi ho ... uses are included. The book also covers Essos, including the Free Cities, Yi-Ti, and Asshai-by-the-Shadow. This is definitely a must-read for all fans of George R.R. Martin's books and the Game of Thrones television series.
Reviewed by Anna C.
Read more reviews at Goodreads.com.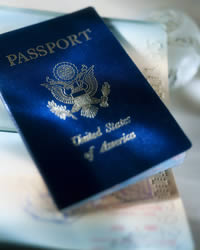 Good news for anyone who needs to apply for a passport! At our MCPL Wausau location, we now offer walk-in passport application services on Thursdays from 9:00 a.m. to 4:00 p.m. To ensure that we have enough time to assist you, please arrive by 3:30 p.m. Review some common questions and ...
---
This year, we asked you to create a scary story using just six words. We received a ton of creative and truly terrifying entries, which made judging difficult. Here are the winning entries. Library staff will contact the winners to make arrangements for picking up their prize. 5. "I am ...
---
Featured Online Resource
Provides braille and recorded books and playback equipment for Wisconsin residents who for any physical reason cannot read normal print. Part of the Talking Book Program of the Library of Congress. For access to these materials locally, please call 715-261-7200.
Audiobooks
Visually Impaired
»
---