Marathon County Public Library
learning • community • ideas • information
---
---
Event of the moment:
Mon., 12/7/15, 6:00pm – 8:00pm @ MCPL Wausau
The
Wisconsin Institute for Public Policy and Service
(WIPPS) is hosting a series of community forums aimed at gathering public input on several important topics. Thoughts and comments generated during these forums will be shared with federal officials and policymakers through a nationwide effort by the
Kettering Foundation
. Seating is limited to 18 participants for each forum. To register, call Connie Nikolai at 715-261-6368 or email connie.nikolai@uwc.edu. ...
(read more)
Community Money Management Social Issues Wausau Adults | Add to your calendar

.
Children's Book ★★★★ Attending her fifth new school in yet another new town, after yet another of her mother's failed relationships, Raine, an eighth-grader, desperately hopes that this school will be her last. Raine possesses a unique gift--she feels and sees sparkles around people that allow her to see their ... memories. When she discovers that a fellow student named Emily Huvar is missing, and the three cliquey girls at her new school appear to be somehow involved, she becomes obsessed with using her supernatural talent to solve this mystery and find her. Written for tweens, this fun, involving and unusual mystery and story of a girl desiring some sort of normalcy is hard to put down.
Reviewed by Sharyn H.
Read more reviews at Goodreads.com.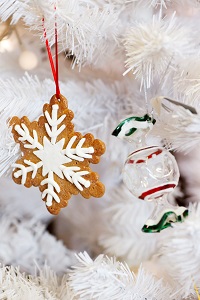 It's beginning to look a lot like Christmas at the Marathon County Public Library, with 10 holiday-themed events scheduled between now and December 21 at the Wausau Headquarters and its eight branches. Running now through December 14, MCPL is kicking off the holiday season with ...
---
Featured Online Resource
Full text general reference publications, periodicals, reference books, primary source documents covering virtually every subject area of general interest; includes photos, maps and flags.
Badgerlink
Newspapers & Magazines
»
---