Marathon County Public Library
learning • community • ideas • information
---
---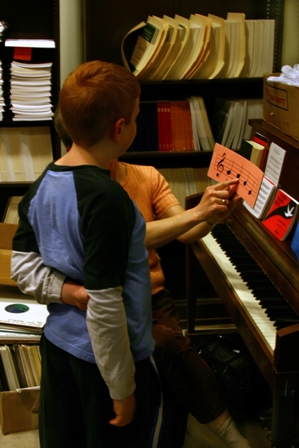 Music has many benefits to children of all ages; it gives children an outlet for expression, it breaks down language so children hear the smaller sounds in words (also known as phonological awareness), and music stimulates brain development in specific areas including language and reasoning. So, ...
Adult Book ★★★★ In Robyn Carr's newest stand alone novel we meet four friends, each deeply struggling with a shocking new revelation in their lives. Gerri, a mother of three who works for Child Protective Services, finds her perfect marriage shattered by a secret. Meanwhile, Andy is throwing her second husba ... nd's clothes all over the front lawn after the final straw in their marriage is broken. Sonja, who believes in herbal tonics and yoga to balance her and her husband's lives, is dramatically thrown off course in the span of five minutes, leaving her struggling with her sanity. It's B.J., the newest member of their neighborhood block, that brings the women together in a new way, while struggling with a traumatic past of her own. In Robyn Carr's signature style, she weaves the women's healing journeys with meaning and entertainment. Anyone who is a fan of Robyn Carr's numerous other novels will surely enjoy FOUR FRIENDS.
Reviewed by Sarah M.
Read more reviews at Goodreads.com.
---