Marathon County Public Library
learning • community • ideas • information
---
---
Adult Book ★★★★ I usually don't read many crime or mystery novels but I thought I would try this one since it was written by J.K Rowling. To my surprise, it was an excellent read about a beautiful, mega-celebrity named Lulu Landry, also known as Cuckoo. After Lulu falls off her balcony to her death, the poli ... ce quickly rule it a suicide. However, months later, the private detective Cormoran Strike is approached by Lulu's brother who wants the case to be reinvestigated for murder. The books delves into the secret life of celebrities, and investigates what really goes on within their worlds, which I loved. I think Cormoran Strike is an unlikely detective with unconventional methods, but that is what makes him a likeable character. Pick up this book if you are looking for a good mystery that gets you hooked and keeps you guessing until the very end!
Reviewed by LeeAnn K.
Read more reviews at Goodreads.com.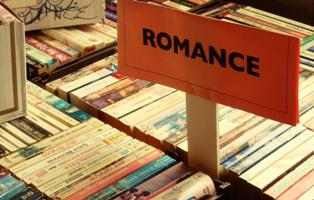 Mark your calendars for these two exciting opportunities to meet several Wisconsin authors! On October 7, author Ilsa J. Bick will visit MCPL Wausau at 7:00 p.m. Ilsa J. Bick is an award winning author of YA titles like "Draw The Dark" and her latest, "White Space," which ...
---
Featured Online Resource
Information on thousands of authors and their works, including summaries, literary criticism, biographies, reviews, interviews, classic and contemporary poems and short stories, full-text access to classic works of literature, and much more.
Badgerlink
Login Required
Reading Advice
»
---