Marathon County Public Library
learning • community • ideas • information
---
---
Tax Forms

A selection of federal and state tax forms is available January-April at all MCPL locations, but please contact your local MCPL to verify the availability of specific forms. Alternatively, most forms, schedules and publications are available online at the following links:
If we don't have a particular tax form or publication, we may be able to print copies for you at 10¢ per page.
To request tax forms and publications by mail, call 1-800-829-3676 for federal and 608-266-1961 for state.
For local tax preparation assistance information, visit www.unitedwaymc.org/PDFs/211/TAXINFO.pdf.
Featured Online Resource
A reader's advisory service designed to help you find information about authors, specific books, series information, "read-a-likes" (books similar to ones you enjoy), book and author reviews, book lists, teaching guides and more!
Badgerlink
Login Required
Reading Advice
»
Adult Book ★★★★ This almost fully illustrated cookbook is packed full of delicious items to try, from breads to cookies to pies. While I was flipping through in envy, since I can't eat regular baked goods, I was very happily surprised to find a vegan and gluten-free chapter hidden in here. With fourteen safe ... and enticing recipes for me, I was pleasantly surprised by this new cookbook that has something for everyone!
Reviewed by Sarah M.
Read more reviews at Goodreads.com.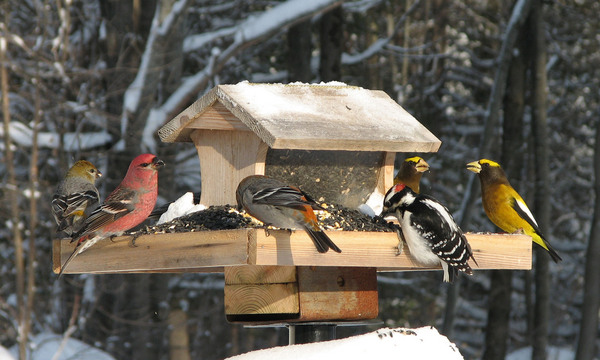 This year is the National Audubon Society's 116th annual Christmas Bird Count, one of the largest (if not the largest) citizen science initiatives in the nation. Volunteers from across the country will count and identify the birds that visit their home feeders sometime between ...
---
---