Marathon County Public Library
learning • community • ideas • information
---
---
Tax Forms

A selection of federal and state tax forms is available January-April at all MCPL locations, but please contact your local MCPL to verify the availability of specific forms. Alternatively, most forms, schedules and publications are available online at the following links:
If we don't have a particular tax form or publication, we may be able to print copies for you at 10¢ per page.
To request tax forms and publications by mail, call 1-800-829-3676 for federal and 608-266-1961 for state.
For local tax preparation assistance information, visit www.unitedwaymc.org/PDFs/211/TAXINFO.pdf.
Event of the moment:
Mon., 1/18/16 – Fri., 2/19/16 @ All MCPL Locations
The Milwaukee Bucks is challenging Wisconsin students in first through eighth grade to read during the winter months! With each page read, students score points. When a predetermined number of ...
(read more)
Book Club Sports All Locations Children Teens Tweens | Add to your calendar

.
Featured Online Resource
Search for company profiles, market research, industry profiles, international economic and political data and more.
Badgerlink
Finance & Investing
Login Required
Small Business
»
Children's Book ★★★★★ An orphan, Christopher Rowe feels lucky to be chosen as an apprentice to Master Benedict Blackthorn, a great and kind apothecary. In order to keep recipes for his medicines and potions secret, his master uses complex codes and puzzles which Christopher is being taught to decipher. But when hi ... s master is brutally killed and a strange cult appears to be targeting London's apothecaries, Christopher must also run for his life. He becomes entangled in a desperate and dangerous race to unravel codes in order to find the key that unlocks a terrible secret that could destroy the world if it falls into the wrong hands. This is an exciting, tween fantasy and mystery that will keep readers turning pages well into the night.
Reviewed by Sharyn H.
Read more reviews at Goodreads.com.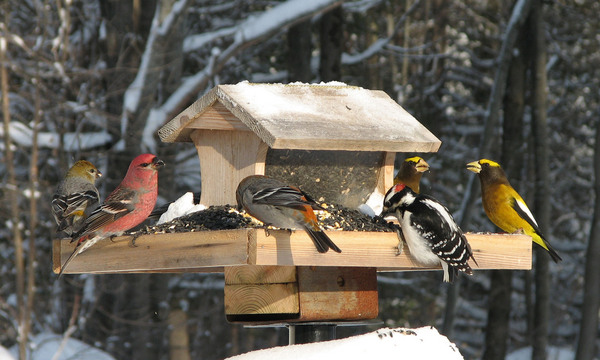 This year is the National Audubon Society's 116th annual Christmas Bird Count, one of the largest (if not the largest) citizen science initiatives in the nation. Volunteers from across the country will count and identify the birds that visit their home feeders sometime between ...
---
---