Marathon County Public Library
learning • community • ideas • information
---
---
Tax Forms

A selection of federal and state tax forms is available January-April at all MCPL locations, but please contact your local MCPL to verify the availability of specific forms. Alternatively, most forms, schedules and publications are available online at the following links:
If we don't have a particular tax form or publication, we may be able to print copies for you at 10¢ per page.
To request tax forms and publications by mail, call 1-800-829-3676 for federal and 608-266-1961 for state.
For local tax preparation assistance information, visit www.unitedwaymc.org/PDFs/211/TAXINFO.pdf.
Event of the moment:
Mon., 1/18/16 – Fri., 2/19/16 @ All MCPL Locations
The Milwaukee Bucks is challenging Wisconsin students in first through eighth grade to read during the winter months! With each page read, students score points. When a predetermined number of ...
(read more)
Book Club Sports All Locations Children Teens Tweens | Add to your calendar

.
Adult Book ★★★★ Craving Thin Mints, Hot Pockets, or even Twinkies, but don't want all the preservatives, food dyes, and other mysterious ingredients? This cookbook is packed full of recipes for homemade versions of your favorite snacks you ate as a kid. They are healthier, homemade versions of all those snac ... ks you remember craving. What I appreciated the most about this cookbook was that the author had notes for every recipe on how to make it gluten-free and/or vegan, so soon I will get to eat a safe version of Thin Mints!
Reviewed by Sarah M.
Read more reviews at Goodreads.com.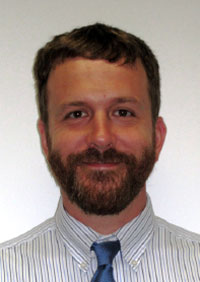 Meet Chad Dally, Library Specialist, event coordinator and adult event planner at MCPL Wausau! Q: What is the best part of your job? A: The variety of information sought by our patrons and connecting them with that info, and the freedom to try a wide range of adult programs. Q: What is your ...
---
Featured Online Resource
LEAP is a program that allows visually impaired patrons to access special e-book content thanks to a partnership between OverDrive and BookShare. Eligibility requirements must be satisfied to access this free service.
Visually Impaired
E Books
»
---