Marathon County Public Library
learning • community • ideas • information
---
---
Featured Online Resource
Full-text content of the Wausau Daily Herald from 1999 through yesterday. Excludes images and advertisements. The first few years of this index may not include all articles; if you can't find what you seek, you can search our microfilm archive. For exact duplicates of printed articles and other searches via microfilm,
contact us
.
Please note: Use of this resource is limited to patrons of MCPL. It is not available to patrons of other V-Cat libraries.
Genealogy
Login Required
Marathon County
Newspapers & Magazines
Research Tools
»
Adult Book ★★★★ Smart, funny, and deep, this short little novel will make you think. While the author shoots for a complete lack of all things serious, this book will take you on a journey that explores some odd questions, weird humor, and deeply philosophical ponderings. ...
Reviewed by Bettina P.
Read more reviews at Goodreads.com.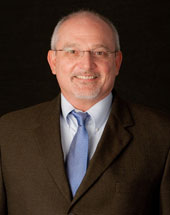 A letter to our friends and neighbors about our Planning and Visioning from the Library Director Over the coming weeks we will be hosting listening sessions at the main library in downtown Wausau. These sessions will be conducted by Engberg Anderson, an architectural firm based out of ...
---
---