Marathon County Public Library
learning • community • ideas • information
---
---
Tax Forms

A selection of federal and state tax forms is available January-April at all MCPL locations, but please contact your local MCPL to verify the availability of specific forms. Alternatively, most forms, schedules and publications are available online at the following links:
If we don't have a particular tax form or publication, we may be able to print copies for you at 10¢ per page.
To request tax forms and publications by mail, call 1-800-829-3676 for federal and 608-266-1961 for state.
For local tax preparation assistance information, visit www.unitedwaymc.org/PDFs/211/TAXINFO.pdf.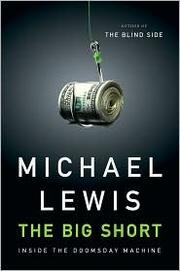 Come February 28, many of Hollywood's finest will gather to hand out golden statuette after golden statuette at the 88th Academy Awards. It's not uncommon for Oscar-nominated films to be based on or inspired by books and this year's nominees are no different. Eight films based on ...
---
Featured Online Resource
Subscribe to any of these email newsletters and receive regular updates of new and suggested books in a variety of genres!
Please note: Not all of these books are in the library's collection. If you select a book we don't own, you will be taken to a pre-filled purchase suggestion form.
Reading Advice
»
Teen Book ★★★★ The teens in Nottawa Wisconsin high school are joining the newest, hottest networking site and answering one question: what do you need. In exchange for a minor task, the NEED site will fulfill their request. One of the teens, Kaylee, is desperate to help her brother who needs a new kidney. O ... thers are asking for backstage passes to a concert, new iPhones and money. Things get out of control and students start dying. Who is behind NEED? The book shows how teens can be consumed by greed, and what can happen to your town, school, and friends because of it; a story of crime, mystery, and violence.
Reviewed by Janice P.
Read more reviews at Goodreads.com.
---