Marathon County Public Library
learning • community • ideas • information
---
Holiday hours: All MCPL locations will be closed Wed.-Thu., 12/24 – 12/25.
---
Event of the moment:
Mon., 12/22/14, 5:30pm – 7:00pm @ MCPL Spencer
Children of all ages and their families are invited to build creative projects using LEGO® blocks! Blocks will be provided.
Hands-on Learning Spencer Children Tweens | Add to your calendar

.
Many of our locations are taking a break from regular story times over the winter holidays. Here is a list of story time breaks for all MCPL locations. For further questions, feel free to contact us. MCPL Wausau: No weekly story time from December 21, 2014-January 4, 2015. Play and Learn ...
---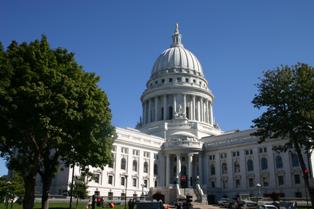 Many of us are breathing a sigh of relief now that election ads and coverage are over for this election cycle. If you are like me, maybe you wondered how accurate those statistics you saw in the ads were. How can one politician claim jobs were added when another claims the exact ...
---
Featured Online Resource
Subscribe to any of these email newsletters and receive regular updates of new and suggested books in a variety of genres! (Please note: Not all of these books are part of the library's collection. If you select a book we don't own, you will be taken to a pre-filled purchase suggestion form.)
Reading Advice
»
Adult Book ★★★★★ In this cozy new mystery in one of my favorite series, Kathleen, the head librarian of a small Minnesota town, is gearing up for a fundraising event and the holiday season. What starts out as a great fundraising event turns into two people sent to the emergency room and one dead body. As Kath ... leen tries to leave the detective work to her detective boyfriend, she inevitably finds herself standing in front of the murderer and the first to solve the mystery. This is, as always, a highly entertaining mystery filled with loveable characters (human and feline!) and a heartwarming and satisfying ending. A great winter read!
Reviewed by Sarah M.
Read more reviews at Goodreads.com.
---