Marathon County Public Library
learning • community • ideas • information
---
---
Adult Book ★★★★★ Rejoice, Laura Lippman fans! Tess is back! Tess, now the mother of a three-year-old, has a retired "murder police" as her new partner and a complicated childcare schedule, but she's still Tess. She's not one to pull metaphorical punches (at least not without deliberate effort), her cu ... riosity is difficult to suppress, and her food choices are occasionally questionable. She would rather not deal with her current client, but loyalty to her friend and former employer, Tyner Gray, prevails. Melisandre Harris Dawes has returned to Baltimore after more than a decade of self-imposed exile after a judge ruled her not guilty due to insanity in the death of her two-year-old daughter. Melisandre wants to reunite with her two older daughters, now teenagers, and preferably on camera, since she's self-funding a documentary about women, the insanity plea, and filicide. Tess can't help but worry about Melisandre's apparent prowess in the art of manipulation, particularly once her client is under scrutiny in a new murder investigation. On top of it all, Tess is increasingly unnerved by a series of notes delivered by a judgmental stalker who taps into Tess's insecurities regarding motherhood. Fans of the Tess Monaghan series will enjoy this book and are likely to have a greater appreciation for storylines involving recurring characters, but it is accessible to new readers. Hush Hush is classic Lippman—the story is rooted in character and goes beyond the crimes themselves to explore the effects of the violent acts on the families and friends of the perpetrators and victims. For Tess, this case blurs the line between personal and professional in authentic and interesting ways. The result is an intriguing blend of character study, crime fiction, and family drama.
Reviewed by Rachel H.
Read more reviews at Goodreads.com.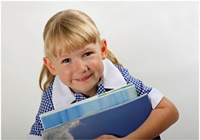 Many of our locations will be participating in a story time break before our Summer Library Program begins to accommodate school visits and prepare for our summer programs. Athens, Hatley and Rothschild will continue to have regularly scheduled story times. Marathon City will continue to have ...
---
Featured Online Resource
Digitized original sources and historical artifacts published online by a consortium of Wisconsin libraries, historical societies, genealogical societies and museums committed to preserving the history of Marathon County and Lincoln County.
History
Wisconsin
Marathon County
»
---