Marathon County Public Library
learning • community • ideas • information
---
---
Tax Forms

A selection of federal and state tax forms is available January-April at all MCPL locations, but please contact your local MCPL to verify the availability of specific forms. Alternatively, most forms, schedules and publications are available online at the following links:
For local tax preparation assistance, visit our Online Resources webpage and select the "Taxes" topic.
Event of the moment:
Wed., 3/4/15, 2:00pm – 8:00pm @ MCPL Wausau
March 4 is World Read Aloud Day, which calls attention to the importance of reading aloud and sharing stories for all ages! MCPL-Wausau will offer read aloud sessions throughout the day. Children birth to preschool and their caregivers can join us at ...
(read more)
Activities E-books Technology Wausau Children | Add to your calendar

.
Adult Book ★★★★★ This is another fantastic vegan cookbook! Countless pasta, soup, and pizza recipes, as well as delicious desserts had me hooked. You no longer have to give up on the idea of alfredo sauce, gelato, biscotti, or any other of your Italian favorites. Coming from an Italian who can't have any more ... soy, dairy, or egg, (but who's favorite food is authentic gelato) this cookbook was a dream come true! Included are multiple (and uncomplicated!) recipes for cheese sauces that have me already planning my meals for the next few days.
Reviewed by Sarah M.
Read more reviews at Goodreads.com.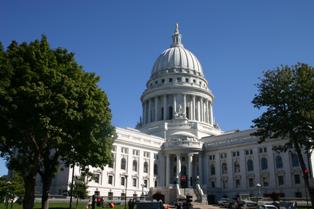 Many of us are breathing a sigh of relief now that election ads and coverage are over for this election cycle. If you are like me, maybe you wondered how accurate those statistics you saw in the ads were. How can one politician claim jobs were added when another claims the exact ...
---
Featured Online Resource
E-Books for kids! Includes learning books, puzzles, games and storytime books that are read to you.  Includes a section with teacher resources.
Children
E Books
»
---