Children's Book ★★★★★ Meet Rosie, the great-great-niece of the heroine Rosie the Riveter, who enjoys building different gadgets and gizmos. Rosie wants to become an engineer when she grows up! She is always trying to make new things, however when people laugh for joy at her inventions she mistakes that for people ... laughing at her inventions instead. Rosie wants to give up every time someone laughs or her ideas fail on the first try. Luckily she is related to Rosie the Riveter who celebrates her failures as opportunities to learn! This wonderful story is told in rhyming verse which makes it fun and easy to read. I especially loved the content of the story with it's strong female characters and "can do" attitude. My daughter was enthralled with the ideas captured in the pages! This is a great read for any adult or child that teaches the timeless adage that you can do anything!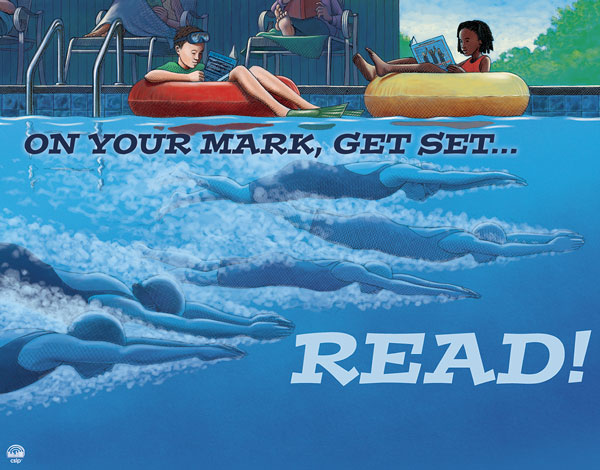 This year's summer theme is "On Your Mark, Get Set... Read!" and combines fitness and health with our usual focus on reading and discovery! Summer Reading Club is an important part of our summer program, and we have great activities planned for children of all ages, plus teens ...
---
Visit the Marathon County Public Library (MCPL) for access to thousands of children's books, magazines, videos, audio books, music and more! Plus, MCPL offers a variety of children's events including story times, arts and crafts, sing-alongs, summer reading program, hands-on learning, musical performances, puppet shows and more! MCPL children's activities are intended for children (pre-K–grade 5) and tweens (grades 3–5). Teen programming (grades 6-12) is offered via our TeenZone / Teen Services program.
---