Children's Book ★★★★★ Surprising, haunting, almost magical, this tween novel is unusual in that it spans generations. At the beginning of the story, eleven-year old Teo is suffering from the recent loss of his mother and sister Lucita on the Hill of Dust in Mexico, where hardly anything exciting ever happens. But ... when the gypsies roll in and he meets Esma, the self-proclaimed colorful and dashing Queen of Lightning, his life slowly begins to change. Even though they come from different cultures, have never met before, and their relationship seems quite impossible, Teo and Esma, according to the Mistress of Destiny's predictions, will be loyal, life-long friends and save each other when no one else can. This is their destiny. It's a touching, heartfelt story of friendship and enduring love that is not to be missed.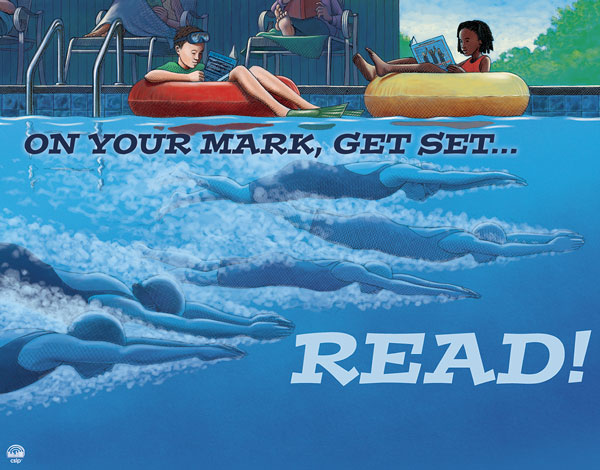 This year's summer theme is "On Your Mark, Get Set... Read!" and combines fitness and health with our usual focus on reading and discovery! Summer Reading Club is an important part of our summer program, and we have great activities planned for children of all ages, plus teens ...
---
Visit the Marathon County Public Library (MCPL) for access to thousands of children's books, magazines, videos, audio books, music and more! Plus, MCPL offers a variety of children's events including story times, arts and crafts, sing-alongs, summer reading program, hands-on learning, musical performances, puppet shows and more! MCPL children's activities are intended for children (pre-K–grade 5) and tweens (grades 3–5). Teen programming (grades 6-12) is offered via our TeenZone / Teen Services program.
---