Children's Book ★★★★ "Libertalia. You!" Lewis can't stop thinking about the two words that his dying Great-Granddad, whispered urgently into his ear. What do they mean? What's even stranger is that his parents don't even know. He guesses it may be connected somehow to Shornoway, his Great-Grandad's se ... a-side, historic home. To honor the requirements of his Great-Grandad's will, he and his family must live at Shornoway for at least 6 months, and he will occupy the mysterious, locked, top-floor tower room with a magnificent view of the sea. Lewis thinks it's all a wonderful dream until objects in his new room start falling, noises and thumps begin behind walls, and a strange swirling mist suddenly turns into the talking ghost of the long-dead pirate, Captain Crawley, who requests his help. This fun, rousing novel, written for tweens, will be thoroughly enjoyed by anyone who loves pirate, adventure and ghost stories.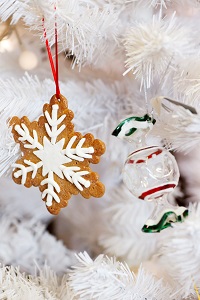 It's beginning to look a lot like Christmas at the Marathon County Public Library, with 10 holiday-themed events scheduled between now and December 21 at the Wausau Headquarters and its eight branches. Running now through December 14, MCPL is kicking off the holiday season with ...
---
Visit the Marathon County Public Library (MCPL) for access to thousands of children's books, magazines, videos, audio books, music and more! Plus, MCPL offers a variety of children's events including story times, arts and crafts, sing-alongs, summer reading program, hands-on learning, musical performances, puppet shows and more! MCPL children's activities are intended for children (pre-K–grade 5) and tweens (grades 3–5). Teen programming (grades 6-12) is offered via our TeenZone / Teen Services program.
---