Children's Book ★★★★★ This beautiful, heart-warming children's book gave me goosebumps. The photographs portray a multitude of immigrants who came to America from many different countries. In simple, almost lyrical text it imparts the great sacrifices that the previous generation made, not only to bring their fa ... mily to a new country, but to survive and provide new opportunities for their children. The messages to their children are similar—work hard, do well in school and never give up. The great question, or challenge for the new generation, is what will they do with this great gift that they have been freely given. This wonderful celebration of diversity is perhaps a reminder to the new generation to not waste this precious gift.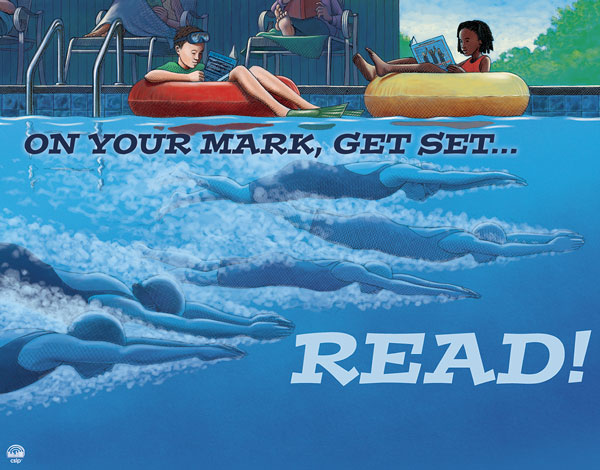 This year's summer theme is "On Your Mark, Get Set... Read!" and combines fitness and health with our usual focus on reading and discovery! Summer Reading Club is an important part of our summer program, and we have great activities planned for children of all ages, plus teens ...
---
Visit the Marathon County Public Library (MCPL) for access to thousands of children's books, magazines, videos, audio books, music and more! Plus, MCPL offers a variety of children's events including story times, arts and crafts, sing-alongs, summer reading program, hands-on learning, musical performances, puppet shows and more! MCPL children's activities are intended for children (pre-K–grade 5) and tweens (grades 3–5). Teen programming (grades 6-12) is offered via our TeenZone / Teen Services program.
---