Teen Book ★★★★ Overnight, twelve-year-old Gerta's world changed and her family was divided, forever it seemed. She woke up one August Sunday morning to a barbed-wire wall dividing East and West Berlin. Just a few days earlier, her father, a member of the Resistance movement, and brother Dominic became tra ... pped on the other side of the wall after traveling to West Berlin a few days earlier to scout out potential employers and places to live. Desperately missing her father and brother, Gerta often looks longingly at the wall, even though it's forbidden, hoping to see them. When she spots her father and he's making strange gestures that look like digging, she and her other brother courageously decide to risk imprisonment and death in an attempt to tunnel under the wall to freedom and join the rest of their family. This well-written historical novel for tweens realistically portrays the plight of many families during this turbulent period in history.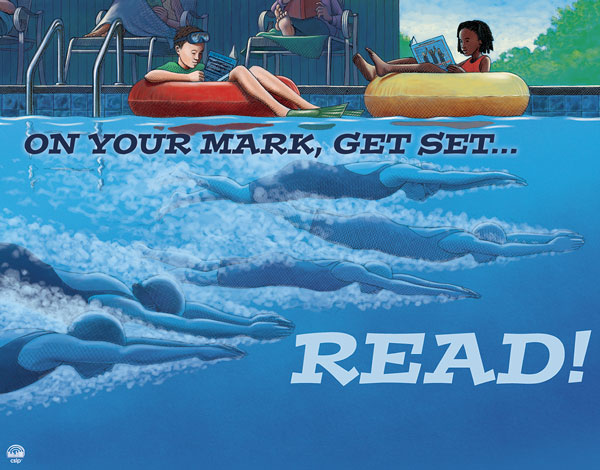 This year's summer theme is "On Your Mark, Get Set... Read!" and combines fitness and health with our usual focus on reading and discovery! Summer Reading Club is an important part of our summer program, and we have great activities planned for children of all ages, plus teens ...
---
Visit the Marathon County Public Library (MCPL) for access to thousands of children's books, magazines, videos, audio books, music and more! Plus, MCPL offers a variety of children's events including story times, arts and crafts, sing-alongs, summer reading program, hands-on learning, musical performances, puppet shows and more! MCPL children's activities are intended for children (pre-K–grade 5) and tweens (grades 3–5). Teen programming (grades 6-12) is offered via our TeenZone / Teen Services program.
---