Children's Book ★★★★★ For the record, I do not like spiders. However, I am trying to pass on a better view of them to my daughter. This book is very helpful for any young reader who would like to unmask the mystery of these sometimes creepy insects. The writing is simple so that anyone can learn about spiders in a ... fun way. Not only that, but the illustrations do a great job to support the facts of the book. My daughter had a lot of fun learning about different kinds of spiders, their webs, and how they survive. The author does a great job of drawing the reader into the subject through the fun way the facts are given. There are even some interactive pages asking the reader to squish the spider on the page! We had fun laughing and being silly while learning to give spiders a second chance. I recommend this book to anyone who is trying to love spiders themselves.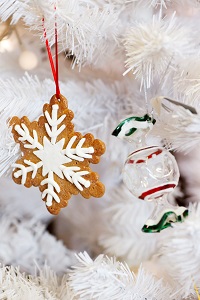 It's beginning to look a lot like Christmas at the Marathon County Public Library, with 10 holiday-themed events scheduled between now and December 21 at the Wausau Headquarters and its eight branches. Running now through December 14, MCPL is kicking off the holiday season with ...
---
Visit the Marathon County Public Library (MCPL) for access to thousands of children's books, magazines, videos, audio books, music and more! Plus, MCPL offers a variety of children's events including story times, arts and crafts, sing-alongs, summer reading program, hands-on learning, musical performances, puppet shows and more! MCPL children's activities are intended for children (pre-K–grade 5) and tweens (grades 3–5). Teen programming (grades 6-12) is offered via our TeenZone / Teen Services program.
---