Children's Book ★★★★★ Did you grow up listening to Punk music and wish to share it with your kids or reminisce about it? "What Is Punk" covers the rise of the Punk movement, the various bands associated with it, and its fashion. Experience this book in all its glory as you learn all about the Ramones to The Slits ... to the Descendents in a fun story that rhymes and is illustrated in...wait for it...3-D clay! The illustrations are a wonderful and somehow perfect representation of what Punk is. I was maybe more excited to read this book myself that I was to read to my daughter. The book definitely leaves music in your head and your foot tapping to the beat. I recommend this book to adults and kids alike!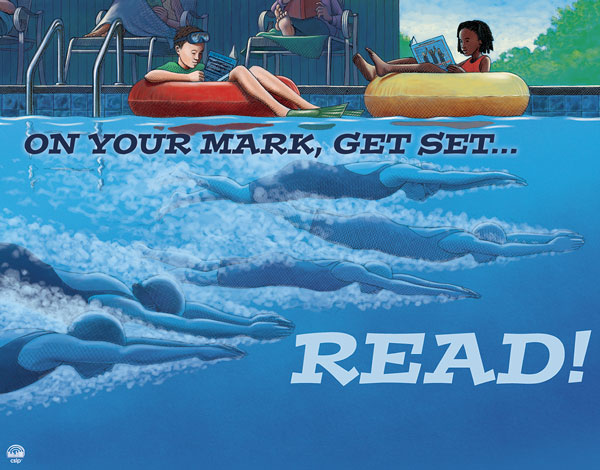 This year's summer theme is "On Your Mark, Get Set... Read!" and combines fitness and health with our usual focus on reading and discovery! Summer Reading Club is an important part of our summer program, and we have great activities planned for children of all ages, plus teens ...
---
Visit the Marathon County Public Library (MCPL) for access to thousands of children's books, magazines, videos, audio books, music and more! Plus, MCPL offers a variety of children's events including story times, arts and crafts, sing-alongs, summer reading program, hands-on learning, musical performances, puppet shows and more! MCPL children's activities are intended for children (pre-K–grade 5) and tweens (grades 3–5). Teen programming (grades 6-12) is offered via our TeenZone / Teen Services program.
---