Marathon County Public Library
---
Visit the Marathon County Public Library (MCPL) for access to thousands of children's books, magazines, videos, audio books, music and more! Plus, MCPL offers a variety of children's events including story times, arts and crafts, sing-alongs, summer reading program, hands-on learning, musical performances, puppet shows and more! MCPL children's programming is geared toward children (pre-K–grade 5) and tweens (grades 3–5). Teen programming (grades 6-12) is offered via our Teen Services / TeenZone program.
Staff Reviews
Tween Book ★★★★★ It's science fair time but Jim's best friend Oliver always wants to build robots so he chooses a girl partner named Rocky. He "borrows" cameras from his father's security business and places them in a hidden junkyard in an attempt to study otters for their project. They don't f ... ind any otters, but discover strange noises and movement coming from this allegedly deserted scientific corporation. What they uncover unites these friends as they use their combined wits to build a gigantic, war-ready, dinosaur-like robot in attempt to defeat the forces of evil. The Winter of the Robots is a wonderful adventure that will keep tweens and other readers turning pages until the end.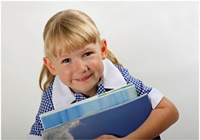 Summer is fast approaching, and as usual, there will be some changes to the regular story time schedules at most MCPL locations. Most branches will take a break from their story times to focus on Summer Library Program events. At MCPL Wausau, we'll be taking a break from story times in May to ...
---