Tween Book ★★★★★ Will (Wihelmina) loves her wonderful, wild life on the hot, dusty African farm where she is free to roam, climb trees and play with her best friend Simon and numerous animals all day long. Unfortunately her idyllic life comes to an abrupt halt after her father dies from malaria and her father ... 's friend and new guardian Captain Browne marries a heartless woman. Given no choice by his new wife he is forced to sell the farm and send Will to a strict boarding school in London. Stuck inside a rigid building in a strange, cold climate and struggling to exist in a culture she does not understand, Will is bullied by the other girls at the school who also do not understand her. This well-written, remarkable story, written for tweens, by the author of "Rooftoppers" will be enjoyed by all.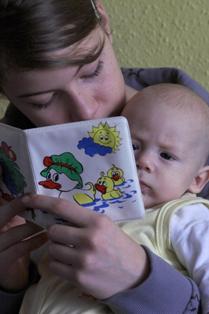 Beginning Monday, January 5, 2015, MCPL is taking a new approach to Book Babies Story time. Story time will begin at 10 a.m., and just like usual, provide 15 minutes of books, songs, and rhymes. But then, parents and babies are encouraged to hang out after and give babies a chance to do ...
---
Visit the Marathon County Public Library (MCPL) for access to thousands of children's books, magazines, videos, audio books, music and more! Plus, MCPL offers a variety of children's events including story times, arts and crafts, sing-alongs, summer reading program, hands-on learning, musical performances, puppet shows and more! MCPL children's activities are intended for children (pre-K–grade 5) and tweens (grades 3–5). Teen programming (grades 6-12) is offered via our TeenZone / Teen Services program.
---