Children's Book ★★★★★ An orphan, Christopher Rowe feels lucky to be chosen as an apprentice to Master Benedict Blackthorn, a great and kind apothecary. In order to keep recipes for his medicines and potions secret, his master uses complex codes and puzzles which Christopher is being taught to decipher. But when hi ... s master is brutally killed and a strange cult appears to be targeting London's apothecaries, Christopher must also run for his life. He becomes entangled in a desperate and dangerous race to unravel codes in order to find the key that unlocks a terrible secret that could destroy the world if it falls into the wrong hands. This is an exciting, tween fantasy and mystery that will keep readers turning pages well into the night.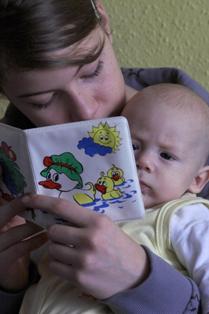 Beginning Monday, January 5, 2015, MCPL is taking a new approach to Book Babies Story time. Story time will begin at 10 a.m., and just like usual, provide 15 minutes of books, songs, and rhymes. But then, parents and babies are encouraged to hang out after and give babies a chance to do ...
---
Visit the Marathon County Public Library (MCPL) for access to thousands of children's books, magazines, videos, audio books, music and more! Plus, MCPL offers a variety of children's events including story times, arts and crafts, sing-alongs, summer reading program, hands-on learning, musical performances, puppet shows and more! MCPL children's activities are intended for children (pre-K–grade 5) and tweens (grades 3–5). Teen programming (grades 6-12) is offered via our TeenZone / Teen Services program.
---