Tween Book ★★★★★ After three long years, teen-aged William Everett is dropped off at the train tracks in a town without a name to meet up with his father who is helping build the Canadian Pacific Railway. The train they will be boarding is called "The Boundless" because of its size and magnificence. After a ... ccidently witnessing a murder and finding a train car key that unlocks great treasures, William finds himself on the adventure of a lifetime running and jumping boxcars in order to protect the train and its passengers from the killers, the dangerous (and smelly) sasquatch, and more. This wonderful adventure with believable, interesting characters is a delightful and exciting read for teens, tweens and others.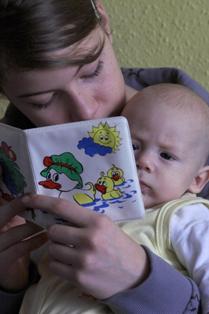 Beginning Monday, January 5, 2015, MCPL is taking a new approach to Book Babies Story time. Story time will begin at 10 a.m., and just like usual, provide 15 minutes of books, songs, and rhymes. But then, parents and babies are encouraged to hang out after and give babies a chance to do ...
---
Visit the Marathon County Public Library (MCPL) for access to thousands of children's books, magazines, videos, audio books, music and more! Plus, MCPL offers a variety of children's events including story times, arts and crafts, sing-alongs, summer reading program, hands-on learning, musical performances, puppet shows and more! MCPL children's activities are intended for children (pre-K–grade 5) and tweens (grades 3–5). Teen programming (grades 6-12) is offered via our TeenZone / Teen Services program.
---