May 3, 2016
The great thing about libraries is that they offer countless materials for a wide variety of people to experience, regardless of age, race, size, background, sexual orientation, religion or economic status. Since each person has their own opinions and expectations of what constitutes a "good book," patrons across the world sometimes challenge books in an effort to have them removed from the library's collection.

Each year, the American Library Association's Office for Intellectual Freedom compiles reports from libraries, schools and the media on attempts to ban books in communities across the country. Below is the ALA's list of the top 10 most-challenged books of 2015. If you're interested in seeing what all the fuss is about, click the link next to each book title to check them out and read them for yourself!
 
"Looking for Alaska" by John Green – Sixteen-year-old Miles' first year at Culver Creek Preparatory School in Alabama includes good friends and great pranks, but is defined by the search for answers about life and death after a fatal car crash. According to the ALA, this book is often challenged due to offensive language, for being sexually explicit and unsuited for its young adult audience.






 
"Fifty Shades of Grey" by E.L. James – When Anastasia Steele goes to interview young enterpreneur Christian Grey, she encounters a man who is beatuiful, brilliant, and intimidating. The unworldly, innocent Ana is startled to relize she wants this man and, despite his enigmatic reserve, finds she is desperate to get close to him. The ALA states that this book is commonly challenged due to its sexually explicit content.






 
"I Am Jazz" by Jessica Herthel and Jazz Jennings – This book presents the story of a transgender child who traces her early awareness that she is a girl in spite of male anatomy and the acceptance she finds through a wise doctor who explains her natural transgender status. It is commonly challenged as being unsuited for its age group due to containing themes of homosexuality, sex education and gender identity.


 
"Beyond Magenta: Transgender Teens Speak Out" by Susan Kuklin – Author and photographer Susan Kuklin met and interviewed six transgender or gender-neutral young adults and used her considerable skills to represent them and their true selves. ALA finds this book most-often challenged due to its themes of homosexuality, gender identity, offensive language and religious/political viewpoint.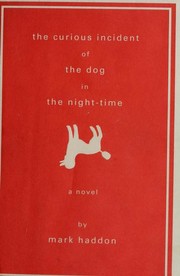 "The Curious Incident of the Dog in the Night-Time" by Mark Haddon – Despite his overwhelming fear of interacting with people, Christopher, a mathematically-gifted, autistic fifteen-year-old boy, decides to investigate the murder of a neighbor's dog and uncovers secret information about his mother. The book's language and religious viewpoint is often why it is challenged.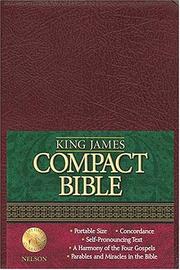 "The Holy Bible" – The Holy Bible, containing both the Old and New Testaments. This book is often challenged due to its religious viewpoint.









 
"Fun Home" by Alison Bechdel – A memoir done in the form of a graphic novel by a cult favorite comic artist offers a darkly funny family portrait that details her relationship with her father--a funeral home director, high school English teacher, and closeted homosexual. This book is often challenged due to the violence it contains.







 
"Habibi " by Craig Thompson – Habibi tells the tale of Dodola and Zam, refugee child slaves bound to each other by chance, by circumstance, and by the love that grows between them. We follow them as their lives unfold together and apart; as they struggle to make a place for themselves in the world. The book is often challenged for nudity and being sexually explicit.






 
"Nasreen's Secret School: A True Story from Afghanistan" by Jeanette Winter – Based on a true story from Afghanistan, Young Nasreen has not spoken a word to anyone since her parents disappeared. In despair, her grandmother risks everything to enroll Nasreen in a secret school for girls. Will a devoted teacher, a new friend, and the worlds she discovers in books be enough to draw Nasreen out of her shell of sadness? The ALA states violence, religious viewpoint are often cited as reasons it is challenged.


 
"Two Boys Kissing" by David Levithan – A chorus of men who died of AIDS observes and yearns to help a cross-section of today's gay teens who navigate new love, long-term relationships, coming out, self-acceptance, and more in a society that has changed in many ways. This book is often challenged for containing homosexuality.

 
For more information on the ALA's Top 10 most challenged books of 2015, visit www.ala.org/bbooks/frequentlychallengedbooks.
---
---