January 10, 2012
In case you missed them, here are 20 of the most highly-reviewed and popular books of 2011! We've compiled the "Best Books" lists of the New York Times, Publisher's Weekly, NPR, Barnes & Noble, Kirkus Reviews, and Amazon.com, and listed the top books here for your consideration. Use the links below or contact us to request any of these books today!
The Art of Fielding by Chad Harbach -- A baseball star at a small college near Lake Michigan launches a routine throw that goes disastrously off course and inadvertently changes the lives of five people, including the college president, a gay teammate, and the president's daughter.
The Tiger's Wife by Tea Obreht -- Remembering childhood stories her grandfather once told her, young physician Natalia becomes convinced that he spent his last days searching for "the deathless man," a vagabond who claimed to be immortal. As Natalia struggles to understand why her grandfather, a deeply rational man would go on such a farfetched journey, she stumbles across a clue that leads her to the extraordinary story of the tiger's wife.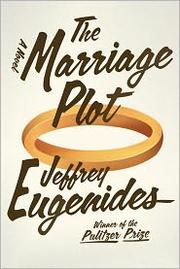 The Marriage Plot by Jeffrey Eugenides -- Madeleine Hanna breaks out of her straight-and-narrow mold when she falls in love with charismatic loner Leonard Bankhead, while at the same time an old friend of hers resurfaces, obsessed with the idea that Madeleine is his destiny.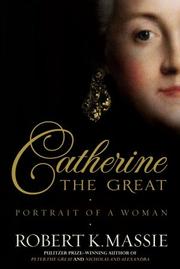 Catherine the Great by Robert Massie -- The Pulitzer Prize–winning author of Peter the Great, Nicholas and Alexandra, and The Romanovs returns with another masterpiece of narrative biography, the extraordinary story of an obscure young German princess who traveled to Russia at fourteen and rose to become one of the most remarkable, powerful, and captivating women in history.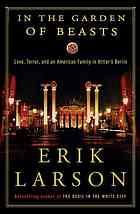 In the Garden of Beasts by Erik Larson -- The bestselling author of "Devil in the White City" turns his hand to a remarkable story set during Hitler's rise to power. The time is 1933, the place, Berlin, when William E. Dodd becomes America's first ambassador to Hitler's Germany in a year that proved to be a turning point in history.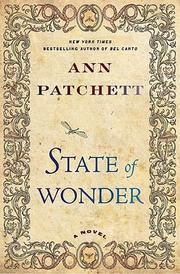 State of Wonder by Ann Patchett -- Award-winning "New York Times"-bestselling author Patchett ("Bel Canto, The Magician's Assistant") returns with a provocative novel of morality and miracles, science and sacrifice set in the Amazon rainforest--a gripping adventure story and a profound look at the difficult choices we make in the name of discovery and love.
Bossypants by Tina Fey -- From her youthful days as a vicious nerd to her tour of duty on Saturday Night Live; from her passionately halfhearted pursuit of physical beauty to her life as a mother eating things off the floor; from her one-sided college romance to her nearly fatal honeymoon, comedian Tina Fey reveals all, and proves that you're no one until someone calls you bossy.
Blue Nights by Joan Didion -- Shares the author's frank observations about her daughter as well as her own thoughts and fears about having children and growing old, in a personal account that discusses her daughter's wedding and her feelings of failure as a parent.
1Q84 by Haruki Murakami -- An ode to George Orwell's "1984" told in alternating male and female voices relates the stories of Aomame, an assassin for a secret organization who discovers that she has been transported to an alternate reality, and Tengo, a mathematics lecturer and novice writer.
11/22/63 by Stephen King -- On November 22, 1963, three shots rang out in Dallas, President Kennedy died, and the world changed. What if you could change it back? Stephen King's heart-stoppingly dramatic new novel is about a man who travels back in time to prevent the JFK assassination. A thousand-page tour de force.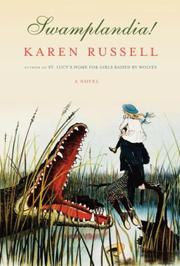 Swamplandia! by Karen Russell -- Twelve year old Ava must travel into the Underworld part of the swamp in order to save her family's dynasty of Bigtree alligator wrestling. This novel takes us to the swamps of the Florida Everglades, and introduces us to Ava Bigtree, an unforgettable young heroine.
Blood, Bones and Butter by Gabrielle Hamilton -- Before Gabrielle Hamilton opened her acclaimed New York restaurant Prune, she spent twenty hard-living years trying to find purpose and meaning in her life. Blood, Bones & Butter follows an unconventional journey through the many kitchens Hamilton has inhabited through the years: the rural kitchen of her childhood; the kitchens of France, Greece, and Turkey; Hamilton's own kitchen at Prune, with its many unexpected challenges; and the kitchen of her Italian mother-in-law, who serves as the link between Hamilton's idyllic past and her own future family.
Thinking, Fast and Slow by Daniel Kahneman -- Kahneman exposes the extraordinary capabilities and also the faults and biases of fast thinking, and the pervasive influence of intuitive impressions on peoples' thoughts and choices.
There But For The by Ali Smith -- At a dinner party in the posh London suburb of Greenwich, Miles Garth suddenly leaves the table midway through the meal, locks himself in an upstairs room, and refuses to leave. An eclectic group of neighbors and friends slowly gathers around the house, and Miles' story is told from the points of view of four of them.
Arguably: Essays by Christopher Hitchens -- Essayist Christopher Hitchens ruminates on why Charles Dickens was among the best of writers and the worst of men, the haunting science fiction of J.G. Ballard, the enduring legacies of Thomas Jefferson and George Orwell, the persistent agonies of anti-Semitism and jihad, the enduring relevance of Karl Marx, and how politics justifies itself by culture--and how the latter prompts the former.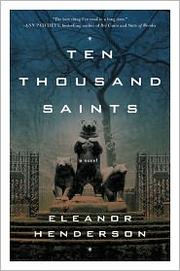 Ten Thousand Saints by Eleanor Henderson -- When his best friend Teddy dies of an overdose on the last day of 1987, Jude Keffy-Horn finds his relationship with drugs and his parents devolving into the extreme when he gets caught up in an underground youth culture known as straight edge.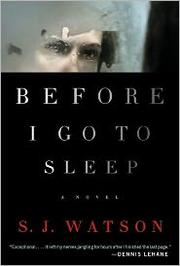 Before I Go to Sleep by S.J. Watson -- In this gripping psychological thriller in the vein of "Shutter Island" and the film "Memento," an amnesiac attempts to reconstruct her past by keeping a journal and discovers the dangerous inconsistencies in the stories of her husband and her secret doctor.
The Night Circus by Erin Morgenstern -- Waging a fierce competition for which they have trained since childhood, circus magicians Celia and Marco unexpectedly fall in love with each other and share a fantastical romance that manifests in fateful ways.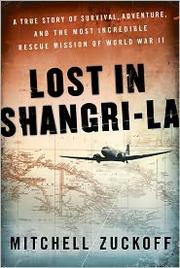 Lost in Shangri-la by Mitchell Zuckoff -- Award-winning former Boston Globe reporter Mitchell Zuckoff unleashes the exhilarating, untold story of an extraordinary World War II rescue mission, where a plane crash in the South Pacific plunged a trio of U.S. military personnel into the jungle-clad land of New Guinea.
The Devil All the Time by Donald Ray Pollock -- Set in rural southern Ohio and West Virginia, The Devil All the Time follows a cast of compelling and bizarre characters from the end of World War II to the 1960s: Willard Russell, tormented veteran of the carnage in the South Pacific; Carl and Sandy Henderson, a husband-and-wife team of serial killers; spider-handling preacher Roy and his crippled virtuoso-guitar-playing sidekick, Theodore, running from the law; and caught in the middle of all this, Arvin Eugene Russell, Willard's orphaned son, who grows up to be a good but also violent man in his own right
(from the MCPL Newsletter, Jan.-Mar. 2012)
---
---
image credit: https://pixabay.com/en/book-education-school-literature-748904