January 24, 2012
The nominations are in for the 2012 Academy Awards, and it's worth noting that several of the nominated films were based on books! We've listed these books below for your consideration. While you wait for the Oscar winners to be chosen and announced on February 26, you may want to check out and read your favorite film's literary counterpart!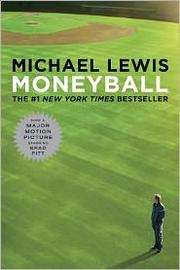 Moneyball by Michael Lewis -- Billy Beane, the Oakland A's general manager, is leading a revolution. Reinventing his team on a budget, he needs to outsmart the richer teams. He signs undervalued players whom the scouts consider flawed but who have a knack for getting on base, scoring runs, and winning games. Moneyball is a quest for the secret of success in baseball and a tale of the search for new baseball knowledge-insights that will give the little guy who is willing to discard old wisdom the edge over big money.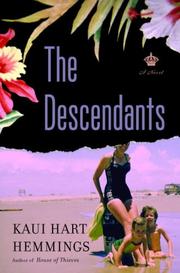 The Descendants by Kaui Hart Hemmings -- Matthew King was once considered one of the most fortunate men in Hawaii. His missionary ancestors were financially and culturally progressive-one even married a Hawaiian princess, making Matt a royal descendant and one of the state's largest landowners. Now his luck has changed. His two daughters are out of control, and his charismatic, thrill-seeking, high-maintenance wife, Joanie, lies in a coma after a boat-racing accident and will soon be taken off life support. The Kings can hardly picture life without her, but as they come to terms with this tragedy, their sadness is mixed with a sense of freedom that shames them-and spurs them into surprising actions. A memorable journey that leads to both painful revelations and unforeseen humor and growth.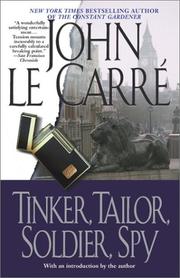 Tinker, Tailor, Soldier, Spy by John Le Carre -- A modern masterpiece in which le Carre expertly creates a total vision of a secret world,Tinker, Tailor, Soldier, Spy begins George Smiley's chess match of wills and wits with Karla, his Soviet counterpart.It is now beyond doubt that a mole, implanted decades ago by Moscow Centre, has burrowed his way into the highest echelons of British Intelligence. His treachery has already blown some of its most vital operations and its best networks. It is clear that the double agent is one of its own kind. But which one? George Smiley is assigned to identify him. And once identified, the traitor must be destroyed.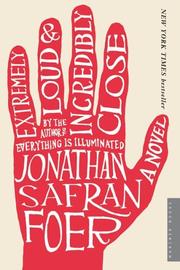 Extremely Loud and Incredibly Close by Jonathan Safran Foer -- Jonathan Safran Foer emerged as one of the most original writers of his generation with his best-selling debut novel, Everything Is Illuminated. Now, with humor, tenderness, and awe, he confronts the traumas of our recent history. Nine-year-old Oskar Schell has embarked on an urgent, secret mission that will take him through the five boroughs of New York. His goal is to find the lock that matches a mysterious key that belonged to his father, who died in the World Trade Center on the morning of September 11. This seemingly impossible task will bring Oskar into contact with survivors of all sorts on an exhilarating, affecting, often hilarious, and ultimately healing journey.
The Help by Kathryn Stockett -- Aibileen is a black maid in 1962 Jackson, Mississippi, who's always taken orders quietly, but lately she's unable to hold her bitterness back. Her friend Minny has never held her tongue but now must somehow keep secrets about her employer that leave her speechless. White socialite Skeeter just graduated college. She's full of ambition, but without a husband, she's considered a failure. Together, these seemingly different women join together to write a tell-all book about work as a black maid in the South, that could forever alter their destinies and the life of a small town...
The Girl With the Dragon Tattoo by Stieg Larsson -- The disappearance forty years ago of Harriet Vanger, a young scion of one of the wealthiest families in Sweden, gnaws at her octogenarian uncle, Henrik Vanger. He is determined to know the truth about what he believes was her murder. He hires crusading journalist Mikael Blomkvist, recently at the wrong end of a libel case, to get to the bottom of Harriet's disappearance. Lisbeth Salander, a twenty-four-year-old, pierced, tattooed genius hacker, possessed of the hard-earned wisdom of someone twice her age--and a terrifying capacity for ruthlessness--assists Blomkvist with the investigation. This unlikely team discovers a vein of nearly unfathomable iniquity running through the Vanger family, an astonishing corruption at the highest echelon of Swedish industrialism--and a surprising connection between themselves.
The Invention of Hugo Cabret by Brian Selznick -- Caldecott Honor artist Brian Selznick's lavishly illustrated debut novel is a cinematic tour de force not to be missed! Orphan, clock keeper, and thief, Hugo lives in the walls of a busy Paris train station, where his survival depends on secrets and anonymity. But when his world suddenly interlocks with an eccentric, bookish girl and a bitter old man who runs a toy booth in the station, Hugo's undercover life, and his most precious secret, are put in jeopardy. A cryptic drawing, a treasured notebook, a stolen key, a mechanical man, and a hidden message from Hugo's dead father form the backbone of this intricate, tender, and spellbinding mystery.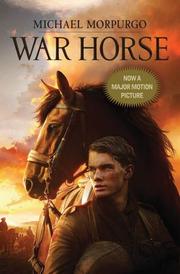 War Horse by Michael Morpurgo -- In 1914, Joey, a beautiful bay-red foal with a distinctive cross on his nose, is sold to the army and thrust into the midst of the war on the Western Front. With his officer, he charges toward the enemy, witnessing the horror of the battles in France. But even in the desolation of the trenches, Joey's courage touches the soldiers around him and he is able to find warmth and hope. But his heart aches for Albert, the farmer's son he left behind. Will he ever see his true master again?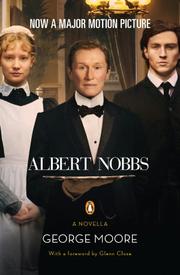 Albert Nobbs by George Moore -- Set in a posh hotel in nineteenth-century Dublin, Albert Nobbs is the story of an unassuming waiter hiding a shocking secret. Forced one night to share his bed with an out-of-town laborer, Albert Nobbs' carefully constructed facade nearly implodes when the stranger disovers his true identity-that he's actually a woman. Forced by this revelation to look himself in the mirror, Albert sets off in a desperate pursuit of companionship and love, a search he's unwilling to abandon so long as he's able to preserve his fragile persona at the same time. A tale of longing and romance, Albert Nobbs is a moving and startlingly frank gender-bending tale about the risks of being true to oneself.
---
---
image credit: https://pixabay.com/illustrations/oscar-academy-award-flat-winning-3200050