May 18, 2016
Since its debut on April 23, critics and music fans everywhere have been buzzing about "Lemonade," the new visual album by recording artist Beyoncé. Already a music icon and a role model for many women, Beyoncé's "Lemonade" is rumored to be inspired by the singer's own marital troubles with husband Jay-Z and contains themes of female empowerment, marital conflict, betrayal, revenge and independence, all of which have seemed to hit a chord with listeners of the album.
If you're enjoying Beyoncé's serving of "Lemonade," check out the following list of book read-alikes, courtesy Novelist's Book Squad. Each of these titles contains themes similar to those found in "Lemonade," written from the perspective of African-American authors, and can be borrowed through the Marathon County Public Library.
---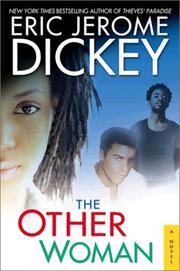 "The Other Woman" by Eric Jerome Dickey – The central couple's biggest challenge is timing: He works days; she works nights. Instead of growing together, they're rapidly drifting apart. When she finds out about his affair-and starts her own-the delicate fabric of their marriage is torn irrevocably asunder. Or is it?
---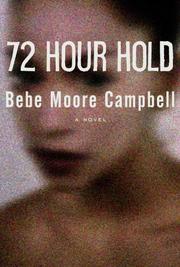 "72 Hour Hold" by Bebe Moore Campbell – Trina is eighteen and suffers from bi-polar disorder, making her paranoid, wild, and violent. Frightened by her own child, Keri searches for help, quickly learning that the mental health community can only offer her a seventy-two hour hold. Fed up with the bureaucracy and determined to save her daughter by any means necessary, Keri signs on for an illegal intervention known as The Program, launching them both on a terrifying journey.
---
"Stand Your Ground" by Victoria Christopher Murray – fter a seventeen-year-old African American boy is shot dead by a white man, the boy's mother and the shooter's wife face difficulties.
---
"The Mother" by Yvette Edwards – The unimaginable has happened to Marcia Williams. Her bright and beautiful sixteen-year-old son, Ryan, has been brutally murdered. Consumed by grief and rage, she must bridle her dark feelings and endure something no mother should ever have to experience: she must go to court for the trial of the killer.
---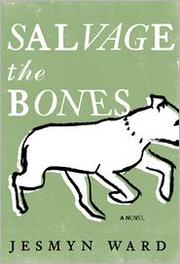 "Salvage the Bones" by Jesmyn Ward – Enduring a hardscrabble existence as the children of alcoholic and absent parents, four siblings from a coastal Mississippi town prepare their meager stores for the arrival of Hurricane Katrina while struggling with such challenges as a teen pregnancy and a dying litter of prize pups.
---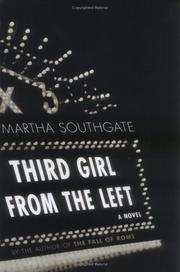 "Third Girl from the Left" by Martha Southgate – At the center of this dazzling novel is Angela, a twenty-year-old beauty who leaves the stifling conformity of Oklahoma to search for fame during the rise of blaxploitation cinema in Los Angeles. But for her mother, Mildred, a strait-laced survivor of the 1921 Tulsa race riots, Angela's acting career is unforgivable, and the distance between them grows into a silence that lasts for years.
---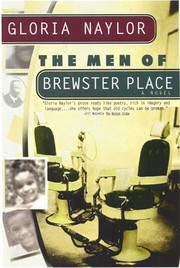 "The Women of Brewster Place" by Gloria Naylor – Once the home of poor Irish and Italian immigrants, Brewster Place, a rotting tenement on a dead-end street, now shelters black families. This novel portrays the courage, the fear, and the anguish of some of the women there who hold their families together, trying to make a home.
---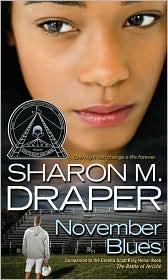 "November Blues" by Sharon M. Draper – A teenaged boy's death in a hazing accident has lasting effects on his pregnant girlfriend and his guilt-ridden cousin, who gives up a promising music career to play football during his senior year in high school.
---
"Revenge of a Not So Pretty Girl" by Carolita Blythe –Fourteen-year-old Faye, an African American living in 1984 Brooklyn, New York, copes with her mother's abuse by stealing with her friends, but when robbing an elderly woman almost turns to murder, she gains an opportunity to learn new truths about life.
---
"The Steep and Thorny Way" by Cat Winters – A sixteen-year-old biracial girl in rural Oregon in the 1920s searches for the truth about her father's death while avoiding trouble from the Ku Klux Klan in this YA historical novel inspired by Shakespeare's 'Hamlet.'
---
"Shadowshaper" by Daniel Jose Older – When the murals painted on the walls of her Brooklyn neighborhood start to change and fade in front of her, Sierra Santiago realizes that something strange is going on--then she discovers her Puerto Rican family are shadowshapers and finds herself in a battle with an evil anthropologist for the lives of her family and friends.
---
---