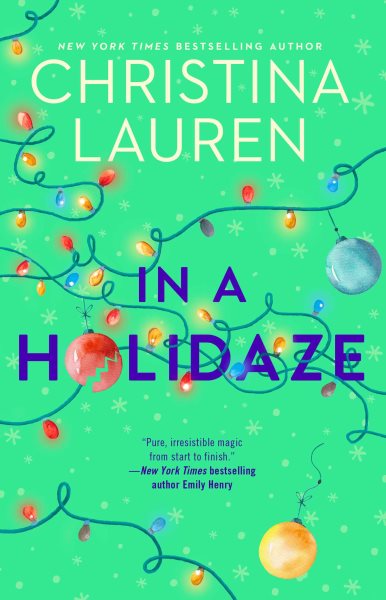 Staff Review: "In a Holidaze"
★★★★
Christmas meets "Groundhog Day" in this cute and festive holiday romance!
Maelyn Jones' Christmas holiday did not turn out how she wanted. Much to her surprise, she gets a redo on the holiday! Her career is going nowhere, her favorite place in the world is being sold and a romantic blunder during the holiday sends Maelyn into a mental meltdown. On her way home from the disappointing holiday, she asks the universe to show her what will make her happy. Then all turns black. Maelyn wakes up, heading back to her Christmas holiday vacation! She comes to find that she must redo Christmas until she gets it right. How many times will she have to redo Christmas? Will she find what makes her happy?
Romance plus time-travel plus holiday magic equals a cute holiday rom-com!
check it out
more reviews