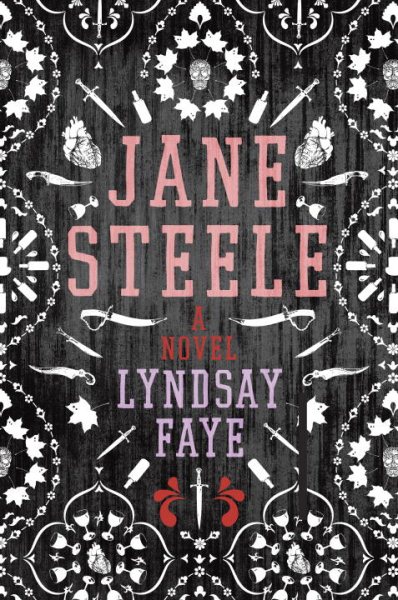 Staff Review: "Jane Steele"
★★★★★
At first glance, Jane Steele's life mirrors that of the heroine of her favorite book, Jane Eyre. Both are orphaned, treated poorly by their extended relations, sent to oppressive boarding schools, and seek employment as a governess. (Don't worry, Bronte fans. There's a Mr. Rochester, albeit in the guise of a traumatized British doctor born and raised in Lahore and a veteran of the Anglo-Sikh wars. Rest assured that Mr. Thornfield is sufficiently brooding and tortured by his past.)
However, when Jane Steele addresses her audience, the verb "married" is replaced in an iconic sentence—"Reader, I murdered him." By her own account, her first murder occurred as an act of self-defense at the age of nine, but it was a defining moment for her and one that branded her in her own mind as a murderess. (It was also accidental in nature, which cannot be said of all of her future acts.) Seeking to prove she is the rightful heir, she applies for a governess position under an assumed name at Highgate House, her family ancestral home, currently owned Mr. Thornfield, and finds herself embroiled in a mystery that spans continents and places Jane and the household in danger. Is Jane up to the task of protecting them? Will she be forced to employ her unique skill set?
Jane Steele is a Victorian novel (as one might expect) that is often gothic, but it also functions well as a complicated mystery. Each chapter opens with a section of text from Jane Eyre, and the intersection of the two texts provides additional depth to Jane Steele as it explores questions of identity and guilt. Fans of historical (and historical detective) fiction and gothic fiction are likely to enjoy this book along with those who prefer their female lead protagonists to be resourceful, gutsy, and rough around the edges. The audiobook, which is available via OverDrive, is also excellent.
check it out
more reviews